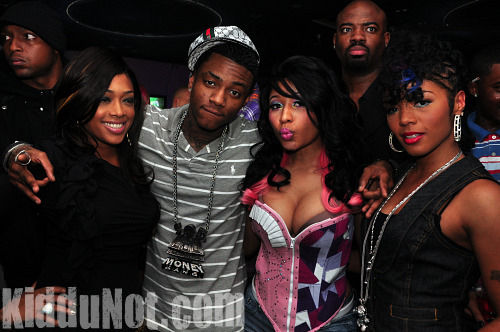 Rappers Nicki Minaj and Trina teamed up to celebrate their birthdays together in Atlanta over the weekend at two different clubs on two different nights. Friday night's (Dec 4) bash was held at Studio 72 and Soulja Boy rolled through to support his girls.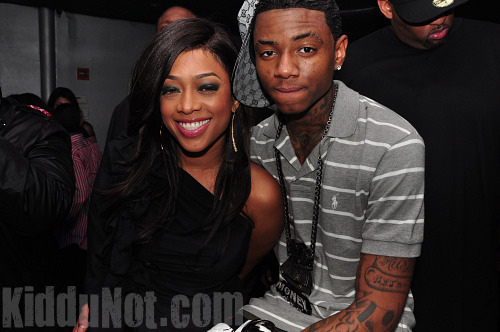 Expect rumors of Soulja Boy and Trina to start running rampant though because we hear those two were pretty close that night and are supposed to be an "item." Interesting… If that's the case, major props go to the 19-year-old rapper for pullin' a chick like Trina (who just turned 31)!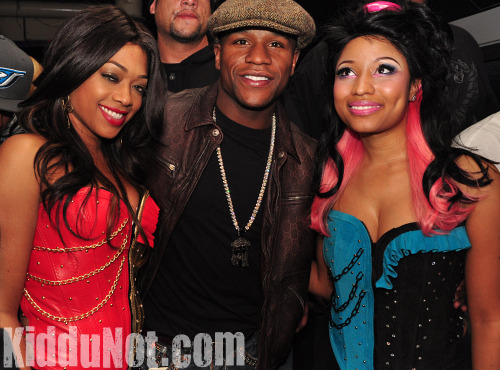 The ladies ended their "weekend celebration" Saturday night (Dec 5) with a big party at Atlanta's Club Miami. A few of the celebrity guests in the building for that particular party were musician/socialite Teyana Taylor, pro boxer Floyd Mayweather Jr. and comedian Lil Duval.
More pics from both parties when you continue reading!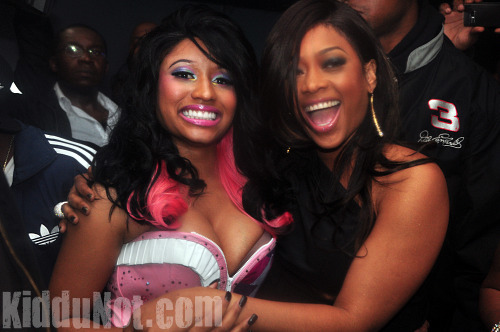 PHOTOS: KODAK BOI
Be the first to receive breaking news alerts and more stories like this by subscribing to our mailing list.