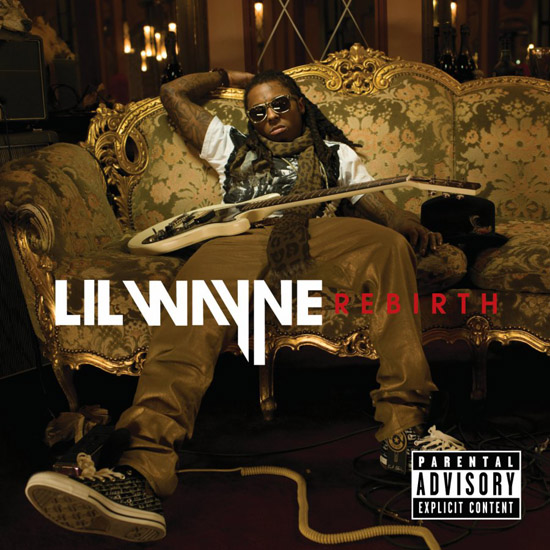 Above is the official album cover and below is the supposed official track listing for Lil Wayne's forthcoming "Rebirth" album, due in stores December 21st, nearly a year after its original scheduled release date. There's no telling how this album will do since everybody's been anticipating it for almost a year and it's been pushed back a bazillion ka-gillion times.
01. American Star
02. Prom Queen
03. Ground Zero
04. Da Da Da
05. Paradice
06. Get A Life
07. On Fire
08. Drop The World
09. Runnin
10. One Way Trip
11. Knockout
12. The Price Is Wrong
One album out of the Cash Money/Young Money camp we're definitely looking forward to is Young Money's "We Are Young Money" album, also due in stores on December 21st. Continue reading to peep the official album cover and track listing for that! And be on the look-out for their new "Bedrock" music video (pics from the shoot here and here), which features R&B singer Lloyd (who would make a great addition to the Young Money fam!).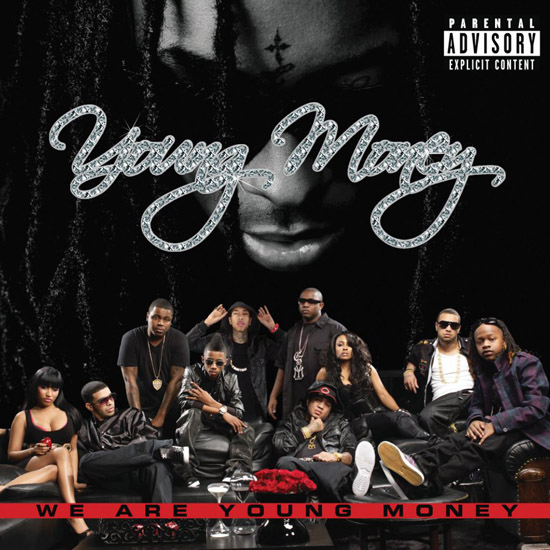 01. BedRock (f/ Lloyd)
02. New Shit
03. Pass Me the Dutch
04. Wifebeater
05. F**k the Bullsh*t (f/ Birdman)
06. Ms. Parker
07. Target
08. Sacrifice
09. Every Girl
10. She Is Gone (f/ Pleasure P)
11. Girl I Got You
12. Gooder
13. Roger That
14. Steady Mobbin' (/ Gucci Mane)