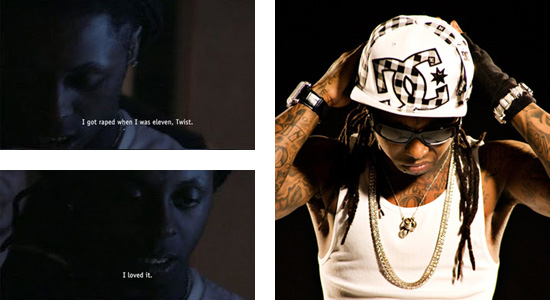 Got this from the big homie Illseed over at All Hip Hop:
Somebody hit me up with this one as a rumor but it's not. They wanted to ask me about Lil Wayne getting raped at the age of 11 by a woman. I don't know the age of the girl/woman that raped him. But, he said he was raped at 11.

If the woman was over the age of 17, that's rape. I know Wayne says he loved it, but it's very possible that he didn't. You know, with him saying he was raped, it's pretty clear that he was in that he used those specific terms, rather than saying he lost his virginity at 11.
Can it be called "rape" if the person who was supposedly raped "loved it?" And didn't he say his first time was with a 13 year old? That's definitely not rape…
Be the first to receive breaking news alerts and more stories like this by subscribing to our mailing list.