Rapper Jay-Z attended the opening night of the Broadway musical "Fela!" Monday night (Nov 23) at the Eugene O'Neill Theatre in New York City. "Fela!" is a broadway show celebrating Fela Kuti's trend setting musical talent, which was responsible for "Afrobeat" and the roots of "funk."
Jay-Z stepped up and gave the show some money when they ran into financial trouble at the beginning of their production because he, along with Will Smith (also an investor for the production), believed the broadway musical had an important story that needed to be told.
Jigga walked the red carpet for the opening of "Fela!" last night and expressed his enthusiasm for the late Nigerian superstar. "It's an inspiration, about the power of music. Here's a guy that's on the other side of the world who was influenced by James Brown, who takes this thing and makes his own sort of genre of music," Jay said. "I just think it's fascinating."

SOURCE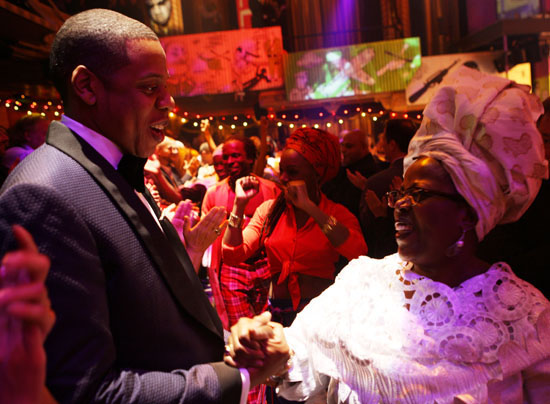 Be the first to receive breaking news alerts and more stories like this by subscribing to our mailing list.