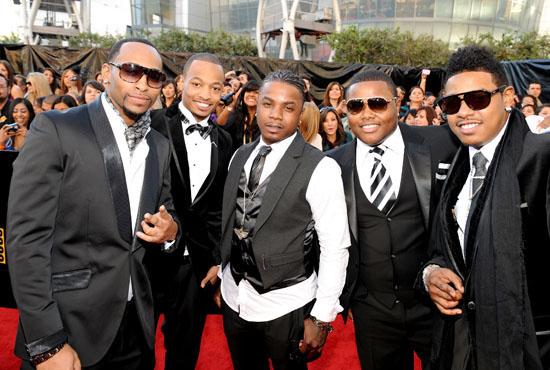 R&B singing group Day 26 announced today (Tues Nov 24) that they have left Diddy's Bad Boy recording label and will remain on the imprint's former parent label Atlantic Records. Diddy left Atlantic for Interscope back in late in September. And even though the guys of Day 26 are no longer with Bad Boy, group member Willie Taylor tells The BoomBox that there's no bad blood between them.
"Bad Boy is always our family, but we're with Atlantic right now.

"We really want to get people focused on the artistry, on the music," Taylor explained. "I think a lot of people lost it with the entertainment of the show. So now, we really want to show people what we're all about, that we do our thing whether its on stage, in the studio, writing and producing — we do it all."

The band plan to hit the studio at the beginning of next year to record album three. "We're very excited about it. We know exactly what the fans are expecting from us on this third album. We're going to take the gloves off, really go for it. A lot of people thought Day 26 weren't going to be here but we're still standing."

Earlier this year the group flexed their design muscle releasing a woman's shoe line called Eight2Six. Their first product the Swaggaa Heel can be purchased online and is available in three different colors. "You can wear them at all times. You never have to take them off," group member Brian Andrews promised.
Good for them! Being off from under Diddy's umbrella is going to do wonders for their career…
Be the first to receive breaking news alerts and more stories like this by subscribing to our mailing list.