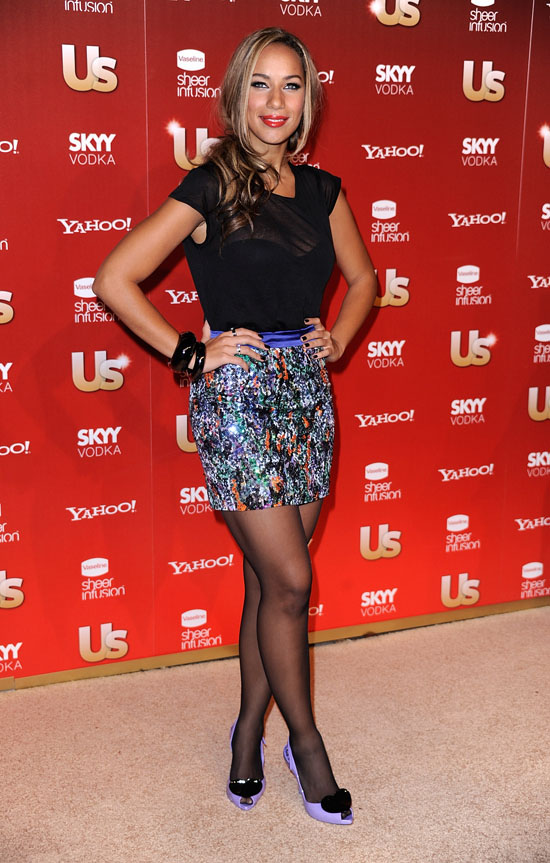 British pop star Leona Lewis already has a reputation for being a good girl, but now she says she's not only a good girl … she's a "good diva." And she's not going around spending unnecessary money unlike her celebrity counterparts.
"The term 'diva' has such a negative connotation, but I see myself as a kind of good diva. I'm a next-door diva," she said in the latest issue of Petra magazine.
Leona says she doesn't make crazy demands and insists that she's very frugal, unlike most pop stars in the industry. And her biggest purchases so far have been her house and her two cost-efficient environmentally friendly whips.
"The biggest things I've bought are a house and my two cars. One of the cars is a Mini Cooper. But in Los Angeles I always drive a Hybrid Toyota Prius which is very environmentally friendly."
Here are a few pics of the "good diva" with Adam Lambert, Monique Coleman, Angela Simmons, LL Cool J, LaToya Jackson and more on the red carpet of the US Weekly Hot Hollywood Event. The star-studded event was held Wednesday night (Nov 18) at Vouyer in Los Angeles. Continue reading for the rest of the pictures…