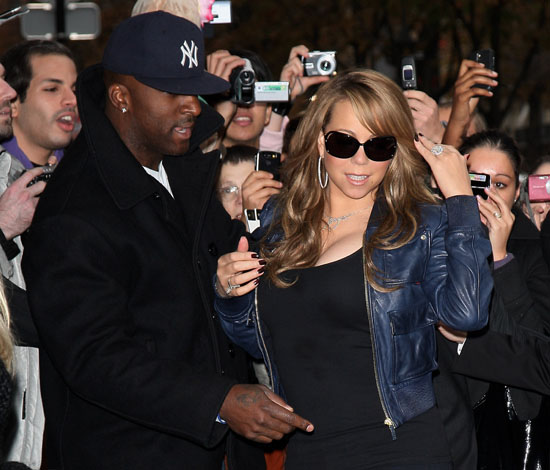 Mariah Carey is over in Europe promoting her Memoirs of An Imperfect Angel album right now. And yesterday she (with her husband Nick Cannon trailing not too far behind) was spotted outside the Hotel George V in Paris, France yesterday (Tues Nov 17) posing for the paparazzi and signing autographs as she made her way to her vehicle to make her promo rounds.
The R&B singer is reported to have pissed some people off over the past few days too. Phillip Schofield, host of British morning show "This Morning" was heated this morning after Mariah arrived an hour late for her interview with the show. She was reportedly scheduled to arrive at 5 AM for the pre-recorded interview and ended up getting there at 6 because she wanted to sleep in for an extra hour. Schofield wasn't pleased and let everybody know via his Twitter:
In his first message (5:15 AM) he said: "Sitting here twiddling our thumbs waiting for Mariah Carey.. la la la laaa."

His next message (5:45 AM) he wrote: ""Her people have arrived, although there was still no sign of Miriah Carey. Think I will give her till 2o'clock".

Then when she got there at 6, the British TV personality said Mariah didn't like what she had on so she made them wait a little longer so she could change her outfit: "She's changing her mind about what she's wearing!!!!"
It's a good thing the interview wasn't live! But everything's good though because Mariah apologized for being late. And Phillip compared her entourage to a small country (LOL).
Schofield tweeted: "She was subtly apologetic for being an hour late and yes, an entourage the size of Denmark."
And speaking of arriving late, she also reportedly arrived late to her performance for the X Factor because she didn't like the car Simon Cowell sent.
The 39-year-old singer wasn't happy with the Mercedes Benz host Simon Cowell sent to pick her up in, so she requested that she be sent a $400,000 Rolls Royce Phantom instead. Of course she got her wish but in all of the melee she arrived late for her pre-recorded performance of "I Want to Know What love Is," which will be shown next week on the show.
Cowell didn't seem to mind though because late or not, her appearance on the show is gonna make their ratings sky rocket past the X Factor's competition rival show "Strictly Come Dancing."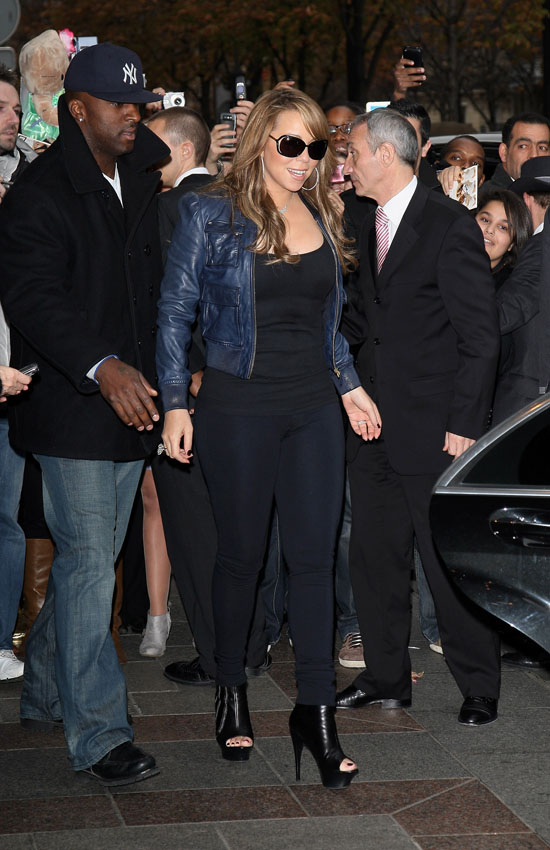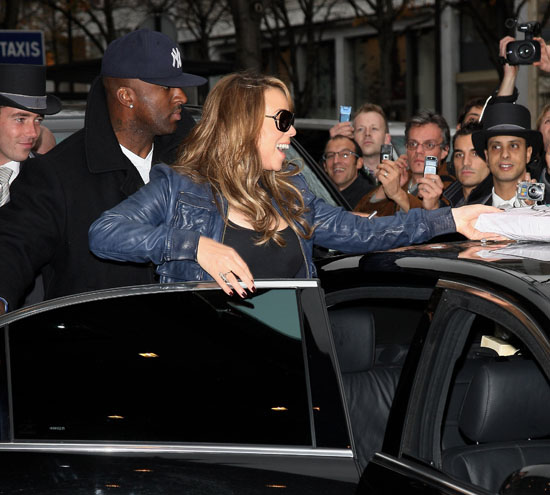 Be the first to receive breaking news alerts and more stories like this by subscribing to our mailing list.