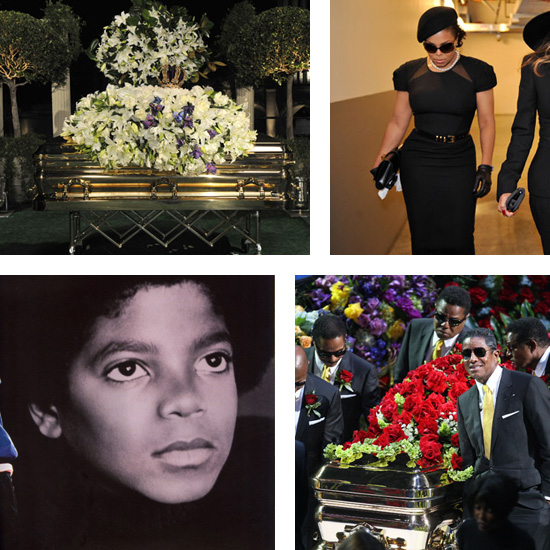 Well, we know at least 1 Jackson can hold her own!
It turns out Michael Jackson's series of lavish funerals were definitely a home going fit for a king! After three different ceremonies following his death in June, Michael Jackson was finally laid to rest in September. Everything combined ended up costing at least $1 million!
The only other person in the family with a cash flow like Mike would be his little sister Janet Jackson, who graciously covered some of the cost of the funeral bill, which was a whopping $103,578.50 and she put up $49,372.50 initially. Documents state that MJ 'sestate was granted permission to pay Janet back the money though and they picked up the remainder of the tab.
Reported by TMZ here are the general cost of the funeral:
As for itemized costs, the internment was $590,000. As for upkeep of the mausoleum — $88,500.

The casket coach — $295

Private security, lighting, baby grand piano, fan rentals — $176,020.31.

And there's this — Framing of a photo of MJ which was placed next to the casket — $3,682.66

Wardrobe for the family — $1,975.50

Flower van — $125

Invitation programs–$11,716

Wardrobe cost of family–$1,975

Flowers–$16,000
Be the first to receive breaking news alerts and more stories like this by subscribing to our mailing list.