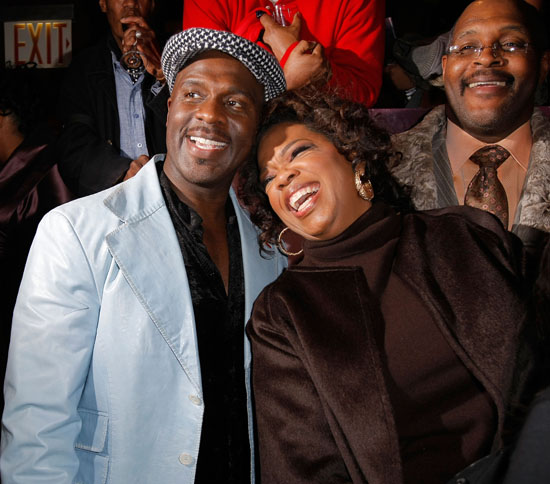 Until all domestic abuse allegations are cleared and resolved, singer BeBe Winans will not be appearing on an upcoming episode of The Oprah Show.
While promoting he and his sister CeCe's new album Still, the gospel veteran taped an appearance of the "Karaoke Challenge" show as a judge last Friday, and bloggers and Winans' ex-wife accused Oprah of having a double standard after having a special on domestic abuse and taking a strong stance against domestic violence following the Chris Brown/Rihanna assault incident.
Last Friday when Winfrey allowed BeBe Winans onto the show, his ex-wife told TMZ she was "hurt" by the talk show host's decision because their case is still pending. Now, it looks like Oprah got the message.
Winans was charged with assualt last winter after he allegedly pushed his ex-wife Debra Winans to the ground following an argument regarding the custody of their children.  His official court date is set for January 20th.
Be the first to receive breaking news alerts and more stories like this by subscribing to our mailing list.