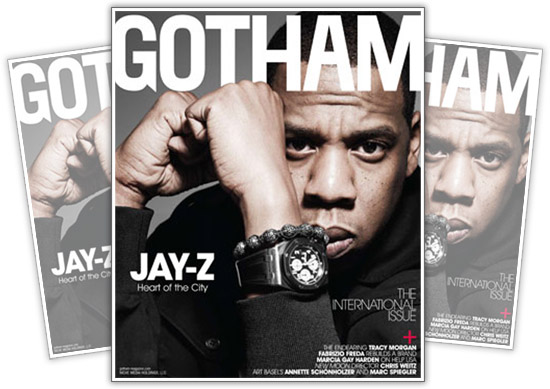 Jay-Z is on the cover of Gotham Magazine this month after celebrating his 11th number one album, The Blueprint 3, topping this year's Forbes list of earnings in hip-hop, and also starting a new chapter of manhood with turning 40 next month. In the issue, Jay-Z talks a little bit about his self-esteem at this moment and about his short-temper:
"I don't dislike anything about myself," he says. "I know this sounds a little arrogant but I really accept what God has given me. I've got a short temper but I work on controlling it. I can say inappropriate things because I believe them to be true and sometimes that can be hurtful to others. But I think in the long run it is more helpful."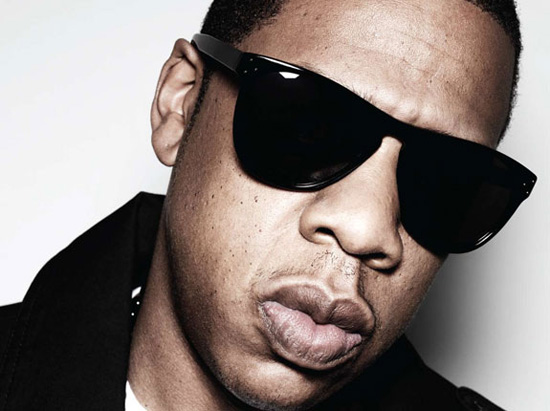 Jay-Z also discusses the importance of making children with wife, Beyonce whom he married just last year on the roof of their Tribeca building last year. Jay-Z talks the headache of juggling both the work life, fame and the privacy of an imitate life with friends and family. He says:
"Making music is art," he continues. "It doesn't change who you are as a person. It doesn't mean you're entitled or you're above the law. You still treat people as human beings. It doesn't change the laws of the universe. Life has a balance and for every action there is a reaction. So if you put negative energy in, negative energy comes back to you. You have to live your life within the laws of the universe and I haven't lost sight of that. He also states, "You have to be close with your foundation and the people who know you best because they've known you for so long that they can see the changes in you,' he continues. "Fame is such a deadly drug that you can't see the changes because you are so consumed by it. You need a close-knit group of friends and family to make sure you stay grounded."
Read the full interview over at Gotham Magazine.
Be the first to receive breaking news alerts and more stories like this by subscribing to our mailing list.