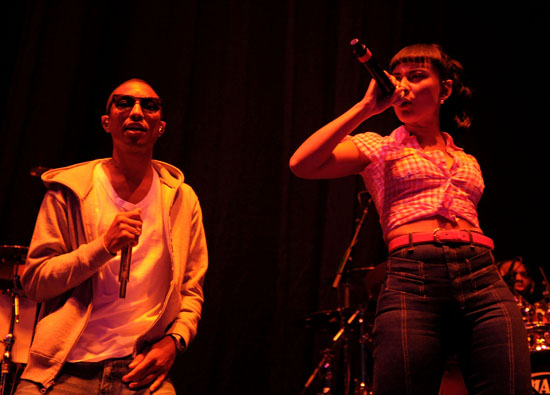 Musician/producer Pharrell Williams and his new artist Rhea, who was recently welcomed as the newest member of Pharrell's group N.E.R.D., opened up for Jay-Z Saturday night (Oct 31) at the Air Canada Centre in Canada.
N.E.R.D. is currently working on their fourth studio album titled Instant Gratification, set for an early 2010 release. Pharrell says with Rhea a part of the team, they have a new sound that's very "3-D."

"Musically, we're just somewhere else [with her]," he told MTV News. "The music is now very 3-D. It's something you have to hear." "We're definitely somewhere else," he continued. "I want to leave that impact moment for when you purchase your download and you purchase your CD. The music is very three-dimensional. We're just really excited. We feel like NERD has always been the punks of hip-hop and the outcasts of alternative music – just a little different. But this time, we're taking no prisoners."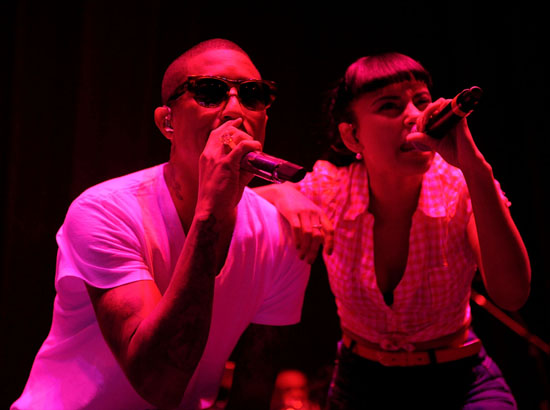 Be the first to receive breaking news alerts and more stories like this by subscribing to our mailing list.