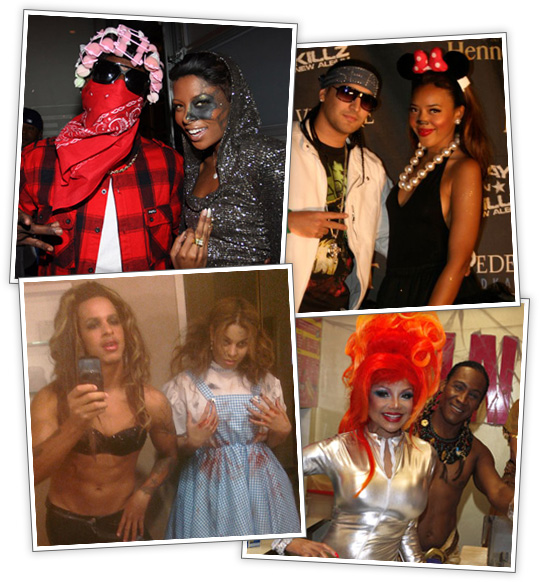 Halloween 2009 was a pretty big event because it fell on a Saturday night, and you know the celebrities showed up and showed out at various events/parties over the weekend. Here are just a few of our favorites…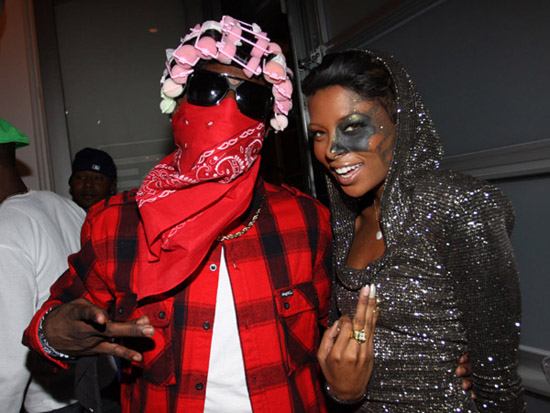 Eva Marcille and Lance Gross hit up Eva's 25th birthday celebration at EZ Studios in New York City Saturday night (Oct 31). Eva's birthday party doubled as a Halloween party and we're not entirely sure who Eva went as … but if we could guess, we'd say Lance went as a "Blood."
Steph Jones posted this pic of him and his singer girlfriend Jordin Sparks getting ready for their Halloween night out to his Twitter account over the weekend. Steph was dressed a "woman with a bad weave" and Jordin was "killer Dorothy."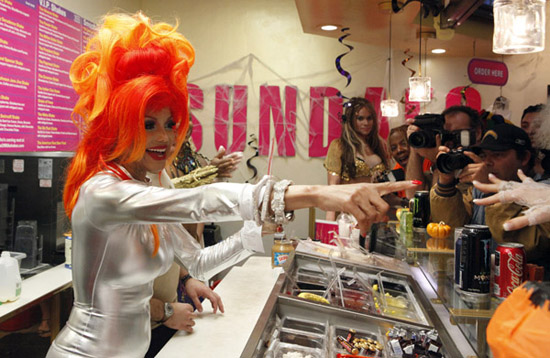 LaToya Jackson served up milkshakes at Millions of Milkshakes in West Hollywood Saturday (Oct 31) to raise money for an AIDS project. We have no clue who she dressed up as, or why she even dressed up at all. She's pretty scary on a day-to-day basis! LOL
Singer/socialite Teyana Taylor dressed up as Shenenah from the popular 1990's TV show Martin. Her friends were Key Lo Lo and Bonquisha (Shenenah's friends).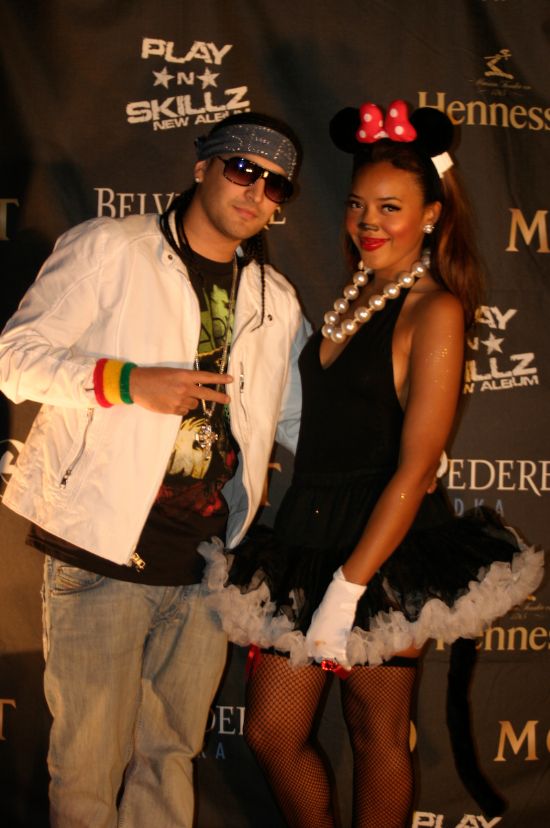 Angela Simmons went out as Minnie Mouse. She and her rapper boyfriend Skillz hit up the 3rd Annual Play-N-Skillz Halloween Bash at the House of Blues Saturday night (Oct 31) in Dallas, TX.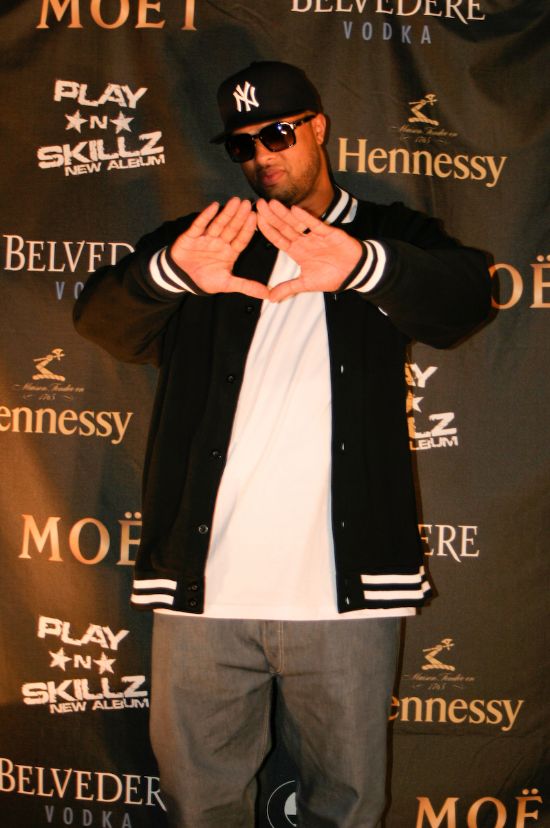 Rapper Slim Thug (dressed up as Jay-Z) also hit up Play-N-Skillz' Halloween party in Dallas.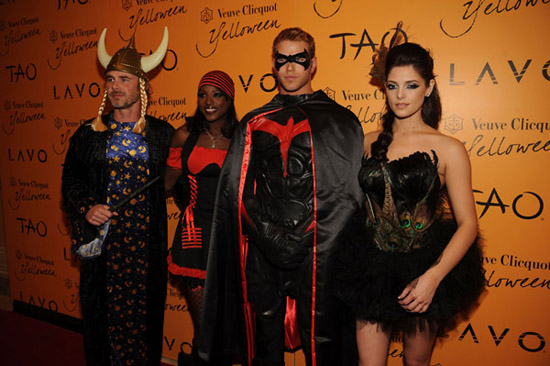 Actors Sam Trammell, Rutina Wesley, Kellan Lutz and Ashley Greene posed for pictures together as they arrived at Veuve Clicquot's Yelloween At TAO And LAVO in Las Vegas Saturday night (Oct 31). Sam and Rutina star in the HBO hit series "True Blood," while Kellan Lutz and Ashley Greene are the stars of the "Twilight" hit movie series.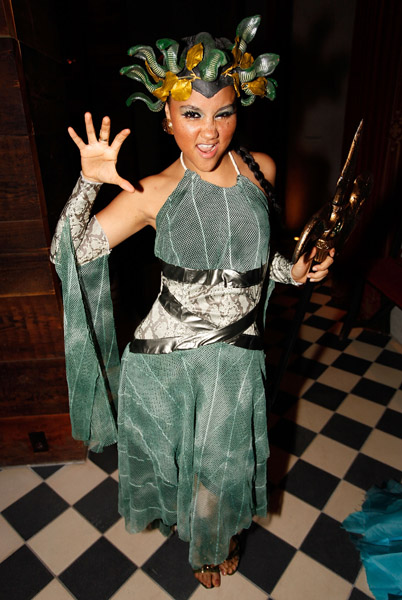 And singer Kat Deluna attended the Heroes vs. Villains Halloween Party Saturday night (Oct 31) at the Gramercy Park Hotel in New York City.
Be the first to receive breaking news alerts and more stories like this by subscribing to our mailing list.