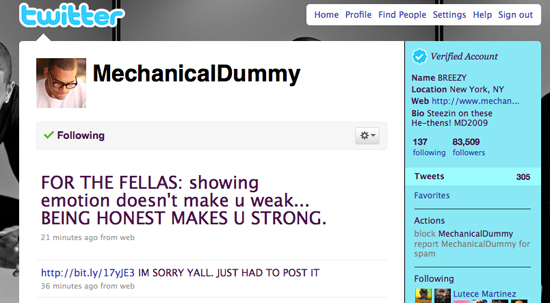 Your boy Chris Brown just can't let well enough be can he? The 20-year-old musician posted this YouTube video to his Twitter account earlier today along with the message, "IM SORRY YALL. JUST HAD TO POST IT." The video features a sad melodic backing track along with a montage of different pictures and video clips of Chris and his ex girlfriend Rihanna before their big fight back in February 2009 (almost a year ago).
Dude can't legally speak to Rihanna (or even be in her presence) for 5 years so it's high time he chills out or this half-decade is going to feel like half a century! We think he needs to just let this go and move on with his life. You don't see Rihanna pouring her heart out all on her Twitter do you?
Check out this shot of him, Swizz Beatz and Lil Wayne on the set of Chris' new music video, "I Can Transform Ya."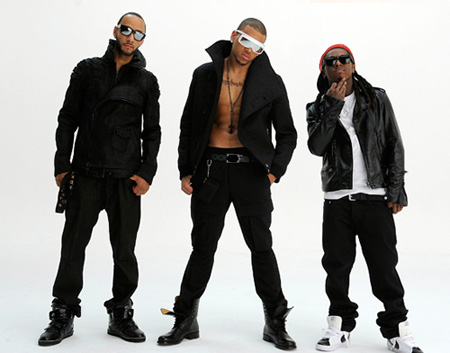 And continue reading for a clip of the new video, set to premiere tomorrow on MTV!
Chris' new album, Graffiti, is set to drop December 15th!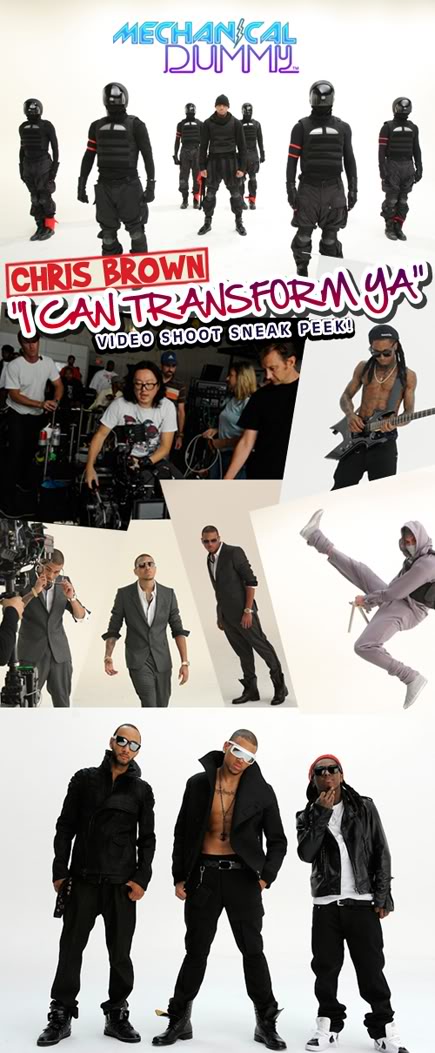 Be the first to receive breaking news alerts and more stories like this by subscribing to our mailing list.