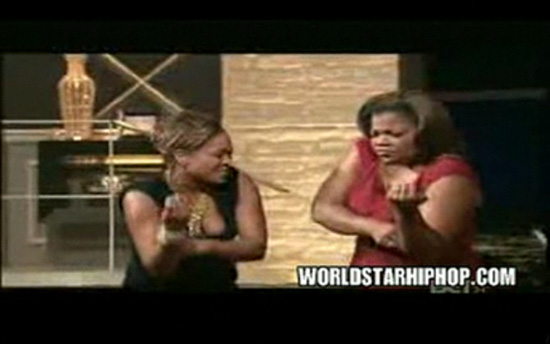 TLC's Tionne "T-Boz" Watkins was recently on The Mo'Nique Show on BET where she revealed that she she and the other members of TLC held Arista and Clive Davis at gun point because of the shady dealing of the music industry. Their reasoning? TLC's album CrazySexyCool made a whopping $75 million dollars and each member only received $50,000 a piece. Watch the interview below:
Damn! We don't blame them for getting gangsta on Clive Davis and the other record execs though. Imagine spending months of hard work recording an album and getting only .06% of the profit. That's not even one percent or even one tenth of a percent! But that's one thing we've always liked about TLC: how they always kept it real. And if that ain't keeping it real, we don't know what is!
Could you imagine Kelly and Michelle (or LaToya and LaTavia) pulling out guns on Mathew Knowles???
Be the first to receive breaking news alerts and more stories like this by subscribing to our mailing list.