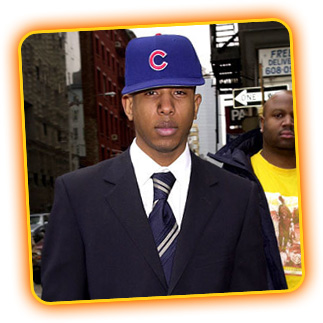 During an off-air conversationn, Hot 97 radio personality Angie Martinez and recently sprung rapper Shyne discussed his deportation situation.
Shyne was born in Belize, and raised in New York where he was later signed to Bad Boy Entertainment as a rapper. But he is now being held in custody by the U.S. Immigration and Customs Enforcement after serving his prison sentence as the result of a New York club shooting back in 1999. Shyne served nine years of his ten year sentence after pleading guilty to assault in the case.
Rumors about whether the rapper would be deported hit the streets fast. Shyne has been in a federal facility for weeks now in Buffalo, New York, awaiting his fate, and Hot 97's Miss Info states on her site in a blog that Shyne feels he will be deported soon, and at this time, he is still trying to get a pardon from the governor of New York so that he can stay in the country. It still remains uncertain of his fate to this day.
Michael Gilhooly of the immigration department states, "We would never discuss any individual or group of individuals, if we had a deportation operation under way for security reasons." Gilhooly confirmed that Shyne is being held in custody for violation of an immigration law, but he would not identify which law was broken. According to the U.S. Citizenship and Immigration Services Web site, a child born outside the country to a parent of American citizenship can become a citizen, but the circumstances around the law vary depending on birthday.
So unless the New York State Government pardons Shyne, he'll be heading back to Belize, and he will appeal his deportation from there.
Be the first to receive breaking news alerts and more stories like this by subscribing to our mailing list.