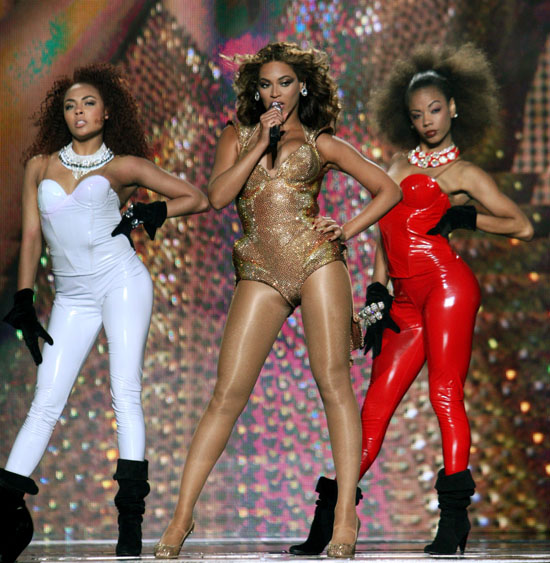 Fool me once, shame on you. Fool me twice, shame on ME! This is the second time in Beyonce's career that she has had to place a concert on hold in Malaysia; this time it's because her tour costumes are "too sexy."
Muslims in the area have raised an apparent issue of an immoral visual that is not looked highly upon.  Malaysian entertainment company Marctensia stated on Monday that the concert "has been postponed to a future date to be announced shorty … The postponement is solely (the) decision of the artist and has nothing to do with other external reasons."
The "Single Ladies" singer was set to take the stage in Kuala Lampur on October 25th, but that date has been pushed back to allow time for changes to be made to the singers' tour wardrobe, which is something that should be respected. Not too many artists would compromise just ONE show for a few thousand fans, but Beyonce humbly shows respect by having designers and stylists make these wardrobe adjustments to appease the Islamic conservatives.
It's unknown whether or not the decision was made due to criticism from the country's largest opposition group, the Pan-Malaysian Islamic Party, who think the show would promote "Western sexy performances" and want the entire thing to be cancelled altogether.
But Beyonce doesn't want to cancel the show as she had to in 2007 due to the same amount of protesting that the opposition party brought forth. She instead performed in Indonesia, where there's also a large Muslim population, but with less restraints on how western performers should and/or should not dress. However, this time around, Beyonce's Malaysian fanbase has her back and are hoping for the best.
Be the first to receive breaking news alerts and more stories like this by subscribing to our mailing list.