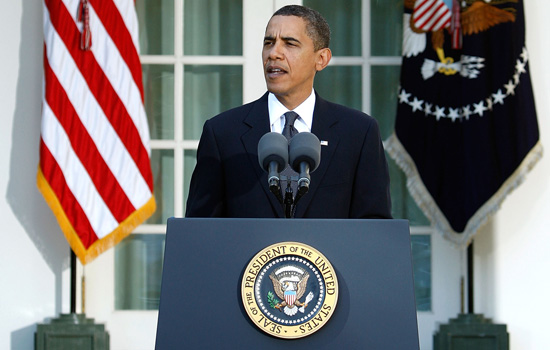 It was announced Friday morning (Oct 9) that our very own President Barack Obama had been awarded the Nobel Peace Prize for the year 2009. Barack Obama already made history by being the first African American president, so now he can add "fourth U.S. president to win the Nobel Peace Prize" to his ongoing resume and list of accomplishments. The White House learned of their big win just before 6 a.m. Friday morning.
Obama said he did not feel he deserved "to be in the company" of past Peace Prize winners, but would accept the prize while pushing for a broad range of international objectives, including nuclear nonproliferation, a reversal of the global economic downturn and a resolution of the Arab-Israeli conflict.

He also acknowledged the ongoing U.S. conflicts in Iraq and Afghanistan, noting that he is the "commander in chief of a country that is responsible for ending a war and working in another theater to confront a ruthless adversary that directly threatens the American people" and U.S. allies.

"This award is not simply about my administration," he said. It "must be shared" with everyone who strives for "justice and dignity."

SOURCE
The recipient of the prize wins about $1.4 million, but Obama says he will be donating the money to charity. Continue reading for a video of Pres. Obama's speech!
Be the first to receive breaking news alerts and more stories like this by subscribing to our mailing list.