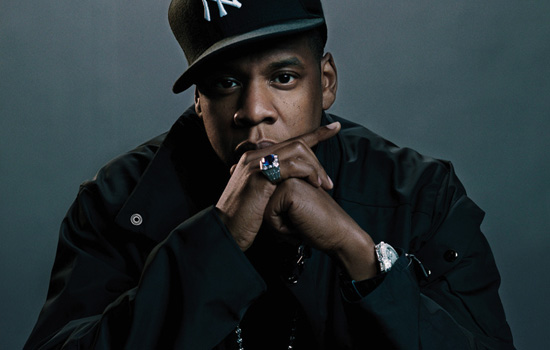 (01.) Jay-Z was given the honor of being the top emcee in the rap game for the year 2009, according to MTV. They give most of the credit due to his recent success with his latest album, The Blueprint 3.
Blueprint 3 is another Hov tour de force — and it destroys the myth that there's an age limit on being a dope MC. At 39 years old, Jay is arguably still better than anybody on the mic today, rhyming with precision and grace. He throws buzzsaws right from the gate on the intro "What We Talking About," where he raps about what he deems to be nonsense, like dwelling on rap beef.
Check out the full list after the break!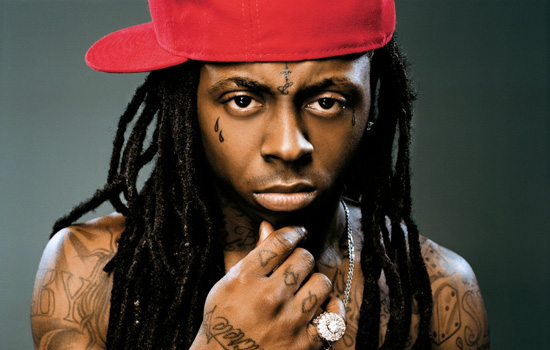 (02.) Lil Wayne
Over the past year, the big lion tore up the road for nearly 80 dates on his "I Am Music" and "Young Money Presents: America's Most Wanted Music Festival" tours, which banked slightly over $42 million — a record for a hip-hop act, according to Pollstar. Wayne's show was must-see as he exploded onstage with spectacles such as a live band whose members were suspended in the air, sexy dancers, his guitar (heh heh!) and his most important weapon, his charisma. With his swinging dreads, tattooed body and insurgent attitude, Weezy's stage command was practically a religious experience for fans as he infused rock, pop and all his hip-hop blockbusters into his live set.

SOURCE

(03.) Drake
This kid Drake, however, is a different type of beast. Technology allowed his tape to spread wider and faster than CDs, and So Far Gone's word-of-mouth buzz made it a must-have download. He toured the country on the strength of the mixtape while songs from SFG flew from underground to radio rotation. His collaboration with Trey Songz, "Successful," hit the Top 20 of the Billboard Hot 100 singles chart, while "Best I Ever Had" has the heaviest rotation on urban radio this year, according to Mediabase.

SOURCE

(04.) Kanye West
Kanye West is a force larger than hip-hop. He's turned himself into a global megastar, producing and collaborating with the biggest names in the game, influencing art and fashion, discovering and growing new talent, and consistently pushing musical boundaries with his own albums such as 808s & Heartbreak.

SOURCE

(05.) Rick Ross
How did Rick Ross make it to the Hottest MC List's top five in back-to-back years? Because this top-tier word assassin released what seven of Roundtable members consider the preeminent hip-hop release of the year, Deeper Than Rap. Deeper ceaselessly and seamlessly did its job, entertaining throughout with Ross' lithe lyrical delivery, which forms a mesmeric marriage with soulfully melodic tracks that play like the score to an Oscar-winning film.

SOURCE

(06.) Gucci Mane
It's been in the air for a couple of years now. Gucci Mane's name has been bubbling — no, boiling over — in the underground scene, and he's been inching his way closer and closer to cracking into the top 10 Hottest MCs in the Game since '07. The Gucc didn't just break through this year; he's been able to leapfrog all the to way to the middle of the pack by having a cult following of pavement dwellers in the 'hood and charming Middle America with a gold-tooth grin and a gaggle of guest spots on high-charting pop hits.

SOURCE

(07.) Young Jeezy
Young Jeezy may not yet have a mainstream, marquee name like some of his platinum peers, but the Snowman is an undeniable rap goliath. In hip-hop, his moniker holds just as much weight as the other big dogs. How else could he bring out Kanye West and Usher during the big Birthday Bash concert in his hometown of Atlanta last summer, and then turn around in 2009 and usher out surprise guests Mary J. Blige and Lil Wayne? And by the way, when Jay-Z decided to perform his earthshaking "D.O.A. (Death of Auto-Tune)" in concert for the first time anywhere on the globe, he came out during Jeezy's set at the "Summer Jam" show in New Jersey. And he followed that with a prominent slot on Lil Wayne's "America's Most Wanted" tour last summer, which ran for six weeks and was one of the most successful tours of the year thus far.

SOURCE

(08.) Fabolous
Fabolous started his Loso's Way campaign by telling the world that it was "his time," and the boy from Brooklyn's Bedford-Stuyvesant neighborhood lived up to his claim. Loso's Way — a concept project inspired in part by the gangster film "Carlito's Way" — became his first #1 LP on the Billboard albums chart, selling nearly 99,000 units in its first week of release. All year, we've been hearing "It's Loso, in case you didn't know, so …" for a reason: Fab never runs out of ammo with his tireless punch lines and swag!

SOURCE
(09.) 50 Cent
50 Cent used his Web site, ThisIs50.com, as a source of promotion for himself and G-Unit members Tony Yayo, Lloyd Banks and DJ Whoo Kid. More than any other artist in hip-hop, Fif saw the Internet's potential, and in 2009, he just about perfected his vision. No other hip-hop artist has been able to capitalize off their name and accompanying Web site the way Curtis Jackson has. He pushes G-Unit mixtapes, world-premieres the crew's song downloads, promotes shows like the upcoming ThisIs50 Festival and releases viral videos such as his controversial "Flight 187," in which he showed unflattering stock footage of Jay-Z, Britney Spears and others.

SOURCE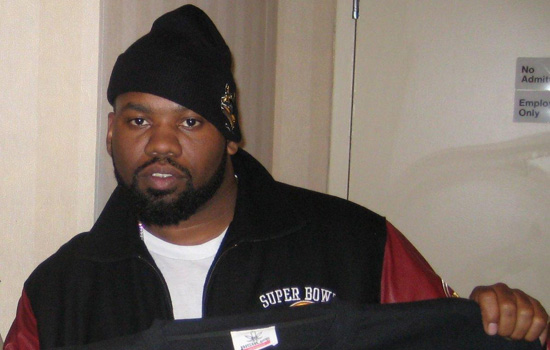 (10.) Raekwon
They've got him behind the pot again! Wu-Tang Clan's Raekwon the Chef came back to cook up one of the most potent offerings of 2009 with Only Built 4 Cuban Linx II, which is the hottest album in the streets right now. And no, the Brain Trust isn't just overcome with nostalgia — the conceptual Cuban Linx II picks up where its timeless predecessor left off a decade and a half ago. Rae articulates his calm anger and heavy-handed, at times unmerciful underworld regulation with a compellingly clear yet callous delivery. Production-wise, he went for the best: RZA, Dr. Dre, the late J Dilla.

SOURCE