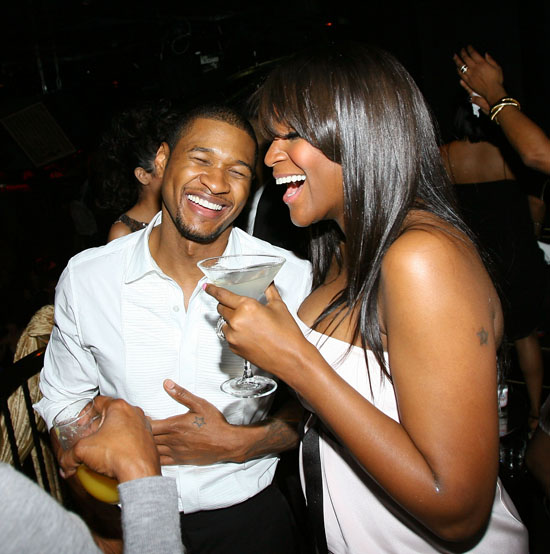 [audio:http://gossiponthis.com/wp-content/uploads/2009/10/usher_papers.mp3]
Well looky here. Here's Usher's new song "Papers," the debut single from his forthcoming sixth studio album, Raymond vs. Raymond, set for release December 8th. The Sean Garrett penned track, which made its debut shortly after 2 PM (EST) today (Oct 5), has Usher's ex-wife Tameka's name written all over it. He talks about giving his all and receiving nothing in return, even though he damn near separated himself from the world, especially his mother.
"I gave my heart and turned my back against the world / 'Cuz you were my girl / I done damn near lost my mama / I done been through so much drama / I done turned into the man that I never thought I'd be / I'm ready to sign them papers!"
With lyrics like, "I done took all I can take, but you leave me no options, girl…" it's evident that going through that divorce was a last resort for Usher.
I can't deny how much I loved you / I done gave up everything I had too / As hard as it is I'm afraid I've gotta say, I'm ready to sign them papers
You'll also notice that Usher has silently changed his name from "Monster" to "Raymond vs. Raymond." No word on the name change just yet, but we're sure the question will come up in an upcoming interview of some sort. In the meantime, listen to "Papers" above and be on the look-out for an MP3 download and/or download the MP3 below!
Be the first to receive breaking news alerts and more stories like this by subscribing to our mailing list.