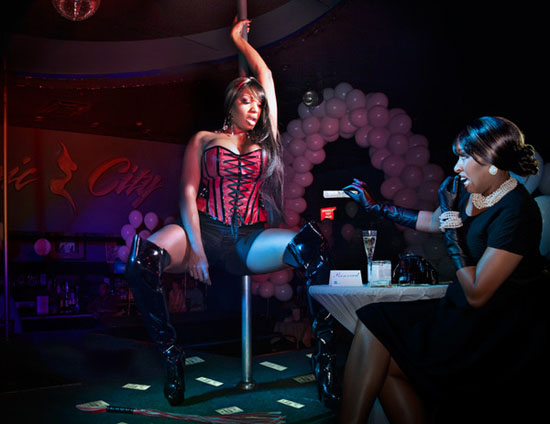 The ladies of the Real Housewives of Atlanta were given the opportunity to do their own individual alter ego photo shoots by one of ATL's hottest photographers Derek Blanks, and the photos were revealed on last night's episode of the Bravo reality series. The idea for everyone's concepts came straight from NeNe who did a damn good job of matching everyone up with the right personalities.
Kim's alter ego was a housewife and a mistress, which is a perfect fit for her since she really is messing around with someone else's husband in real life (that Big Poppa dude). NeNe's alter ego as a Magic City stripper also matched up to her own real life experience, because she wrote about taking her clothes off and dancing for dollars in her new book, "Never Make the Same Mistake Twice." Sheree's split personality involved a bank robber and an innocent bystander at an ATM because well, Sheree likes money.
Out of everyone's shoot, Lisa's had to be the funniest and Kandi's was the saddest. Lisa was portrayed as a "gangsta boo" (NeNe's words, not ours) slash "biker chick" who knocked a cute little girl scout off of her bicycle and tried to steal her cookies. And Kandi played a careless (and emotional) alcoholic who decided to drink and drive and ended up running into someone, which also hits home for her because her ex fiancee's nephew ended up in intensive care for over a month earlier this year following a head on collision involving drunk driving.
In all, everyone's shoots turned out great! The ladies definitely played their parts well and the camera showed a lot of love to them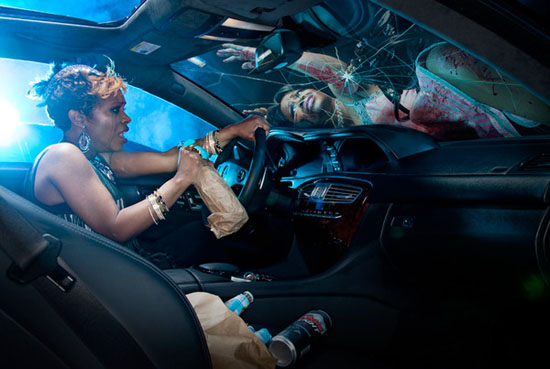 Be the first to receive breaking news alerts and more stories like this by subscribing to our mailing list.