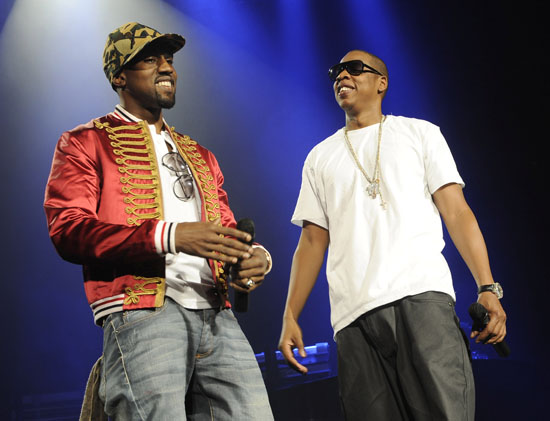 Jay-Z has finally spoke his two cents on this whole Kanye West/Taylor Swift drama. In an interview with BBC Radio 1's Jo Whiley, Jay-Z, who plays big brother/bossman to Kanye, basically explained that although what 'Ye did was wrong and out of place, his actions weren't exactly outside of his character.
"[Kanye is] like my little brother, I pretty much introduced him on the first Blueprint… He's just a super passionate person, and of course it was rude because it was her moment but that's how he really felt… I think it was rude, but I don't think, the way they're treating, it's on the front of every paper, he didn't kill anybody, like, no one got harmed… At the end of the day, we're gonna celebrate him for his passion… As he grows and matures, he's got to know how to balance that. He'll learn that in the years to come…That passion wasn't fake, it wasn't staged… I don't think he should lay low, I think he should go on tour and have a brilliant career…The thing you have to realize about it, he's been that passionate from his first record, he used to jump on tables, I'm trying to make the first Blueprint and he's jumping on tables. [laughs] If he had changed because of his success, then it would be something else, then it would be a different thing but he's always been that passionate."
We agree! What Kanye did was wrong. He's apologized several times to the public and to Taylor herself. And here it is Friday (5 days after show) and this incident is still a hot topic and it seems like "everybody hates Kanye." It's time to move on people. It wasn't really that dag gone serious!
Be the first to receive breaking news alerts and more stories like this by subscribing to our mailing list.