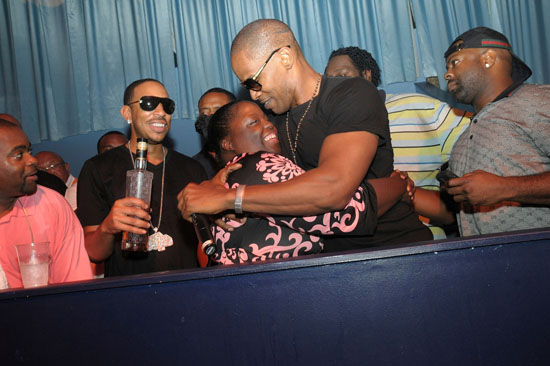 Looks like Jamie Foxx and the management at the Velvet Room in Atlanta aren't on good terms right now. The triple-threat entertainer and the club's owner got into it after some of his family, including his sister who was celebrating her birthday, were denied entry into a party he was hosting Saturday night (Sep 5). Jamie left the party early after the club owner went crazy on the crowd and his guests when he tried to get them into the party.
Jamie Foxx was supposed to host the Velvet Room nightclub owned by Alex Gidewon AG Entertainment last night for his after party concert in Atlanta, GA. When Jamie arrived at the club with his guests which included his mother, sister, band members, and management. The owner Alex let Jamie and the first half of his guest inside which included his mother while his sister, security and others waited to gain entry. Jamie was escorted to his section but had to wait until it was cleaned and cleared out before he could get settled. After a few minutes of waiting, someone told Jamie that his sister which has down's syndrome and was celebrating her birthday with her brother and other family members were not allowed in the club. Jamie immediately went to the door to get the rest of his guests and the club owner was just going ballistic on the crowd and Mr. Foxx's guests. He was humiliated at the treatment that his sister and his guest received by not an employee but by the club owner himself. He sent his security to get his mother and promptly left the club disgusted at the treatment he and his guests received.

SOURCE: THE YBF
Good for Jamie! That's kinda effed up how they treated his sister…
Be the first to receive breaking news alerts and more stories like this by subscribing to our mailing list.