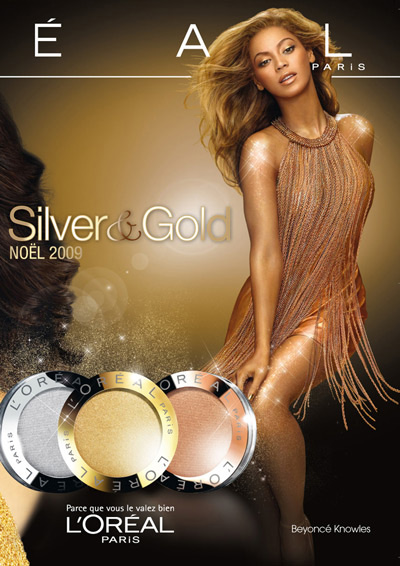 Here's Beyonce's new L'Oreal ad for the 2009 Holiday season. No need to say how beautiful or how hot she looks in the ad. That's just so redundant 😀 Beyonce has been with the cosmetics company since 2004 and her 5-year deal is worth close to $5 million, which is great considering she only has to work 10 days a year. That amounts up to about $125,000 for one day of work!
Anyway, according to "Project Runway" contestant Chris March's attorneys, Beyonce is NOT the one who owes him money. Chris, the third runner-up in the fourth season of hit fashion reality show, is actually suing the singer's designer Thierry Mugler, who served as the creative adviser for her critically acclaimed "I Am…" tour, after he and his company, Tancrede Prinz, LLC, failed to pay him for the extravagant stage costumes he helped make, reports Coco Perez.
"Chris March's lawsuit is not against Beyonce, but rather against Thierry Mugler and Tancrede Prinz, who owe Chris money for having designed and fitted Beyonce's costumes. Beyonce paid them, but they in turn have not paid Chris. Chris continues to be a fan and great admirer of Beyonce who looks beautiful in everything she wears, especially Chris's costumes."
Be the first to receive breaking news alerts and more stories like this by subscribing to our mailing list.