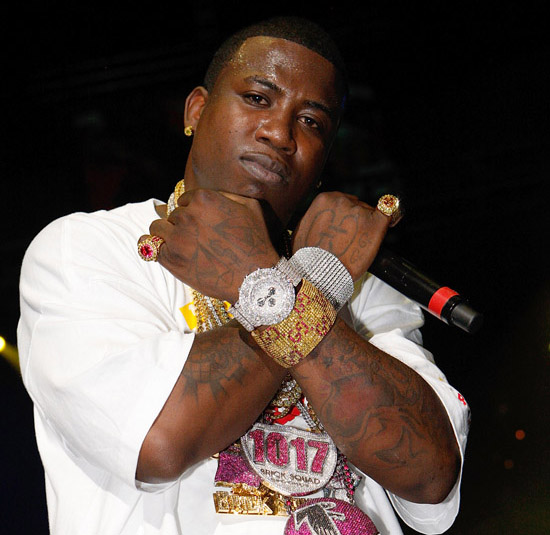 An Albany, Georgia city commissioner is protesting an upcoming Gucci Mane concert due to the rapper's rap lyrics. Gucci Mane is set to perform later this month (Aug 29) at the Albany Civic Center, but city commissioner Bob Langstaff doesn't want the show to go down, saying in an e-mail that he feels that the concert wouldn't be appropriate for the civic center.
"I'm appalled…what do you need from me to keep this "entertainer" from performing at Albany's Civic Center?" the commissioner wrote in an e-mail to Albany City Manager Alfred Lott and Civic Center Director John Mazzola while referencing Gucci Mane lyrics he found online. "This is not appropriate for our civic center."

Langstaff's disapproval was countered by the concert's promoter, Gilbert Udoto, who was taken aback by opposition to an event designed to bring attention to the civic center as well as eager ticket buyers. According to the Odyssey Records owner, city officials came to him with hopes of bringing a big show to Albany.
"It's big. We haven't had an artist of this magnitude in a long time," Udoto told WALB News. "They talk about the Civic Center. You know we have not brought any acts here. Now we have an act that can sell tickets and now this is what we get."

Although he is aware that Gucci Mane's lyrics can be offensive to some, Udoto was adamant that the rapper's music is an exercise in free speech.

"It's no different from other artists," he said. "It's played on the radio all over. He's the hottest artist."

Gucci Mane's status as a popular artist resulted in a costly effort to bring the rapper to Albany for Udoto as $40,000 was spent to ensure the entertainer's appearance. The commissioner stated in his e-mail that he would like to call a special meeting to adopt policy guidelines for future performers, if his issues with the rapper cannot be resolved "in-house."

SOURCE: ALL HIP HOP
Be the first to receive breaking news alerts and more stories like this by subscribing to our mailing list.