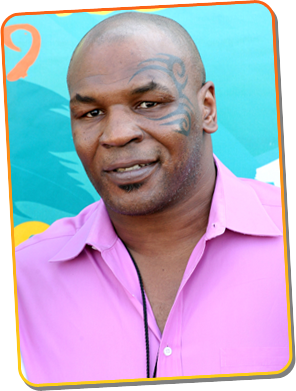 Former championship boxer Mike Tyson has spoken out for the first time since his daughter's death more than two months ago. In an exclusive interview with Entertainment Tonight, Tyson says that his recent acting roles have helped him with the grieving process.
Following his cameo in 'The Hangover,' Mike Tyson heads to the small screen for a role in FOX's new series, "Brothers," starring Michael Strahan and Daryl "Chill" Mitchell.

"I knew Chill over 25 years ago. I met Mike recently," the heavyweight champ tells ET, which is first on the set of the new comedy. "I really was beating myself up over my daughter. I was staying in the house, depressed; it was a dark moment in my life. This keeps me functioning as a healthy human being," Tyson continues. "I am working with dealing with it," he says. "I have spoken to a lot of people. I have become a member of an exclusive club no one wants to join. I have been told the pain never stops but you get over it. I am going through a process, trying to heal. I am in denial, because I don't know how to handle it. I don't know what to do or say. I appreciate everybody who supported me."

Tyson says that his role on "Brothers" is a "Godsend," and that if they want him to return, he would be happy to do so.

"Brothers" will premiere on Friday, September 25 at 8 p.m. on FOX. Tyson's episode will air later in the season. In it, he shows up to collect money from Mike (Strahan) at his brother's (Mitchell) restaurant.

SOURCE: ET ONLINE
Be the first to receive breaking news alerts and more stories like this by subscribing to our mailing list.