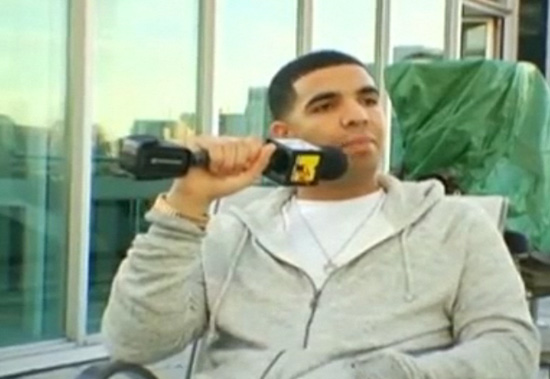 Up and coming rapper Drake says he was so excited when he performed in Camden, NJ that he completely forgot he was injured. He explained to MTV that the adrenaline rush from the crowd led him to get carried away, which subsequently led to him collapsing after he ran across the stage.
"What the footage doesn't show is that I actually came out of the sky that night," he told MTV News. "I was 20 feet in the air on a little platform. Philadelphia was the only sold-out show on the tour — 25,000 people. And before they see me, I see them for about five seconds. I was staring out into the crowd and I literally … when I landed on that platform, I blacked out and really forgot I was injured. I was just so full of adrenaline, so happy to be there, it kind of set in for me. I remember on the I Am Music tour, the reaction was great. But these were my songs. These are songs people know and love and we really made this happen in a short time. I was just enjoying myself. I had the mic and I was really going. And when 'Best I Ever Had' came on, I felt like dancing. It was a great moment. I wanted to run across stage, I wanted to jump into the crowd."
But the poor guy didn't even get to perform one line of the song. He hit the ground right before the opening chorus began. He says once the footage of his fall hit the net, people like Lebron James, Chris Paul and his mentor Jamie Foxx contacted him personally telling him to stay off of his leg.
Hopefully this time he'll listen! Check out the video below…

Be the first to receive breaking news alerts and more stories like this by subscribing to our mailing list.