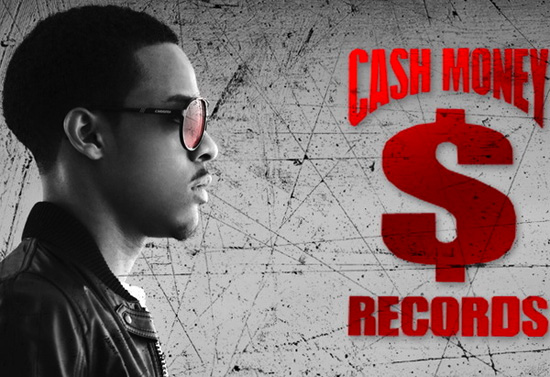 Rapper Bow Wow announced Sunday night (Aug 16) via his Twitter that he had officially signed a recording contract with Cash Money Records, the parent label for Lil Wayne's Young Money Entertainment.
The rapper had parted ways with his longtime label, Columbia Records, earlier this year. In previous Twitter dispatches, he explained he was deciding between two recording options: T.I.'s Grand Hustle camp through Atlantic Records or relaunching So So Def when Jermaine Dupri signed a new deal.

In the end, a third option emerged.

"We had two sit-downs," Bow Wow said of meeting with Cash Money. "Upon the first sit-down, I called [co-CEO Birdman] and told him what I wanted to do. So it was a no-brainer. He was like, 'Bow, you always been family. Next to Wayne, I look at you like my son. If you not with JD, you with us.' From there, it was a done deal. So I wanna thank [him], Slim and Wayne."
Bow Wow's addition to the Cash Money collective follows the announcement that Omarion had inked with Lil Wayne's Young Money imprint. The two moves, along with Drake's signing, are a far cry from the label's early days when the Hot Boyz — a cast that included Wayne, Juvenile, B.G. and Young Turk — were the central act. Now, with a stable of rapping matinee idols, the crew boasts a lineup as deep as any label.

"We all want to win, and in order to do that, we have to cover all bases," Bow said. "With me coming to Cash Money, I bring something to the table that hasn't been there in their history. I bring the whole Hollywood side, from that perspective."

Bow Wow said he'll also continue to work with mentor Jermaine Dupri. "He's always gonna be there right by my side," Bow said.

Next up, the rapper said he'll release the Greenlight mixtape, followed by a single in late November and a new album tentatively set for release by the end of the year.

SOURCE: MTV
Be the first to receive breaking news alerts and more stories like this by subscribing to our mailing list.