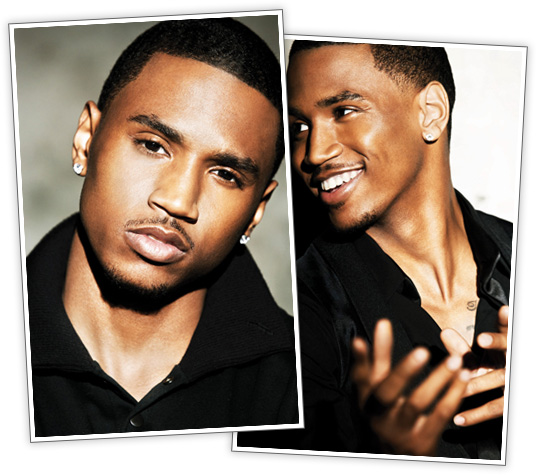 Our friends over at Honey Mag sent over this new Trey Songz interview where he talks about his love of porn, role playing, an STD scare when he was younger … and choking girls out until they c*m.
Trey's Favorite things…
I like to choke girls right before they c*m, but you gotta continue hitting it at a rapid momentum. And I like girls who can take the whole d*ck.

Let's jump right in it. You are a proud supporter of porn?
Yeah. I think porn is cool.

What's your favorite type?
I think that porn is a way to broaden your horizons as far as sex is concerned. I remember when I first started watching porn my favorite porn star was Lacey Duvalle, Lindy Foxx, and I like the free will of porn all in itself.

But some things look better than they feel.
Yea there are some things that happen in porn that some girls can never do in real life (laughs), you know what I mean, unless they are porn stars. I think that's the cool part about it. It's like 'damn, that's crazy.'

And what are your favorite things to use in the bedroom?
My tongue and my penis (laughs).
Allllright. You don't use toys?
No, I have before, but I ain't really into it.

No food or nothing?
I mean I ain't really into all that either. I can get into that, but it ain't nothing I'm really into. I save those things for somebody special.

You said that you are not into fetishes, but do you role play?
I will and I have with my girlfriend. I think it has to be [with your girlfriend]. You shouldn't just do that with anybody.

With all this sex, you ever take a trip to the clinic?
Yes.

You ever got anything before?
When I was like 16 or 17, this girl gave me crabs. It was the most uncomfortable shit in the world. I was confused because ain't nobody know I was having sex. So I was like damn what the fuck is going on? I even had to cut all my hair off and I had to eventually tell somebody. And had to go to the doctor.

How long did you have them for then?
Just a couple days.

That's the only thing you've ever gotten?
Yea.

It taught you to practice safe sex.
Yea I keep condoms everywhere I go.

You were telling me that your mother gives you condoms.
Yea that was back when I first started hitting the road she would pack my bag and she would pack these 12-packs Magnums. And she always tells me to be safe.

Craziest thing someone has done after having sex with you.
Probably cry. Women are weird (laughs).

Thanks. What did you do?
I was confused like why are you crying? She had something going on in her life you know. She was like "I can't believe I'm doing this." I comforted her though. I think the thing that's important between men in entertainment that do have sex with women that they don't really know is that they do treat them with respect. I believe in a lot of scenarios — not to speculate and I know what happened like with the Tupac and Mike Tyson case — when you get a woman in a room and you treat her like a piece of trash all she got to do is say you raped her and she can very easily bring you back to earth. So I treat everyone with respect.
They also talked to him about Michael Vick, what he thought about Kelis getting $50,000/mo from Nas, how many kids he wants to have in the future and much much more. Hit up Honey Mag for the full thing!
Be the first to receive breaking news alerts and more stories like this by subscribing to our mailing list.