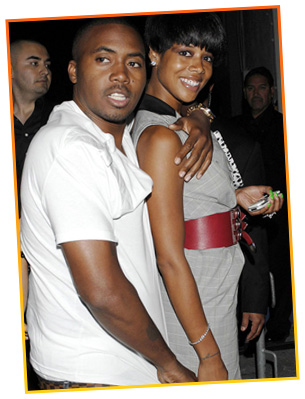 A day after Nas and Kelis welcomed a baby boy into the world, a Los Angeles judge has ordered Nas to pay Kelis close to $40,000 a month in spousal and child support for the near future. Judge Louis Meisinger issued the order at a hearing Thursday (Jul 23), of which neither Kelis (full name: Kelis Rogers) nor Nas (full name: Nassir Jones) were in attendance.
Per the court order, Kelis will receive $30,471 in spousal support per month, while Knight, their son, will get $9,027 per month. A hearing on whether the payments should be changed will be held on September 8th. Mark Vincent Kaplan, Nas' lawyer, proposed a one-time payment of $20,000 until a settlement could be made on appropriate spousal and child support at a later hearing, but the judge rejected that offer, saying that Nas needed to pay more to accommodate the lifestyle Kelis has grown accustomed to since marrying Nas back in July 2003.
Nas was also ordered to pay $45,000 to cover Kelis' attorney fees and for a forensic accountant, in addition to paying for the new baby's nurse, prenatal expenses, medical insurance, and for the mortgage on their L.A. home, of which Kelis has 30 days to decide whether or not she would like to return to.
Well damn … Kelis must be a very happy woman right now!
Be the first to receive breaking news alerts and more stories like this by subscribing to our mailing list.