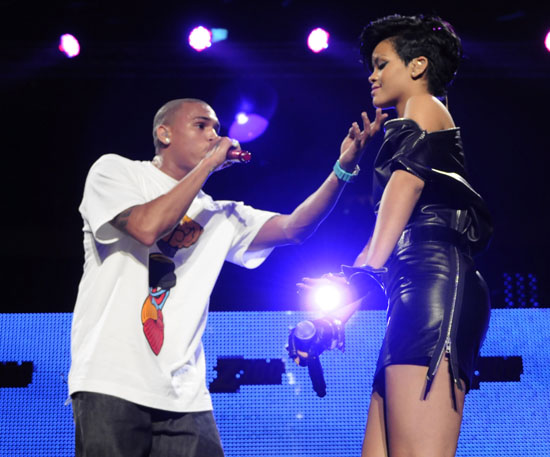 Not too long ago, Chris Brown legally became a convicted felon and was told to stay at least 50 yards away from Rihanna, 10 yards if at the same event. But according to a mutual friend, both Chris and Rihanna think the clause is pointless and impractical.
"They think it's unnecessary and ridiculous. After [the proceeding], Ri and Chris talked on the phone for almost an hour and really worked at becoming friends. They're solid now," the mutual friend said.
Will this 1-hour phone conversation lead up to two rekindling their romance? Nope, not at all…
"That's 100% done," says the pal. "They aren't looking to hook back up again. They're both moving on and going their separate ways."
Frankly, we're tired of the Chris Brown and Rihanna drama. Let the two live their lives the way they want! Honestly, we believe that court order is pretty ridiulous too…
Be the first to receive breaking news alerts and more stories like this by subscribing to our mailing list.