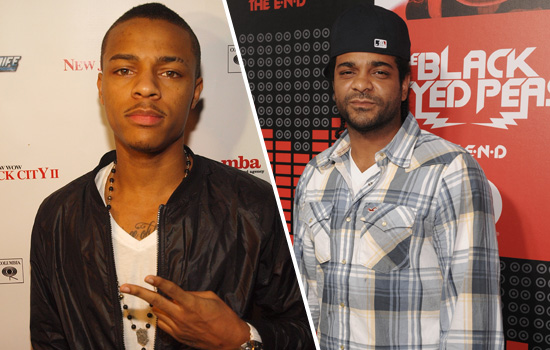 According to recent reports, rappers Bow Wow and Jim Jones have both been dropped from their recording label, Columbia Records. It's no secret that Bow Wow has been feuding with his label, having taken to Twitter to complain about lack of promotion and attention, in addition to making note that artists like Beyonce received more support.
Since then, Bow Wow has again taken to Twitter to confirm the news and to also state that he doesn't have any plans to sign to another label as of now:
i guesses wishes do come true. now yall get ready for da new ME! its ova now. $

jus wanna enjoy dis time wit my close 1s. spend sum time wit da fam. then get bk 2 work. im jus ready to roll. thnx 1nce again

Bow wows official statement:thanx 2 my fans. i have not yet made any commitments 2 no 1. jus wanna take dis time to chill wit fam and luv 1s
This doesn't really come as a surprise. He finally got what he was asking for. His latest album "New Jack City II" only sold 34k in its first week. With his flop, accusations of him being homophobic, and his feud with blogger Sandra Rose, we'd say his career was over anyway.
Be the first to receive breaking news alerts and more stories like this by subscribing to our mailing list.