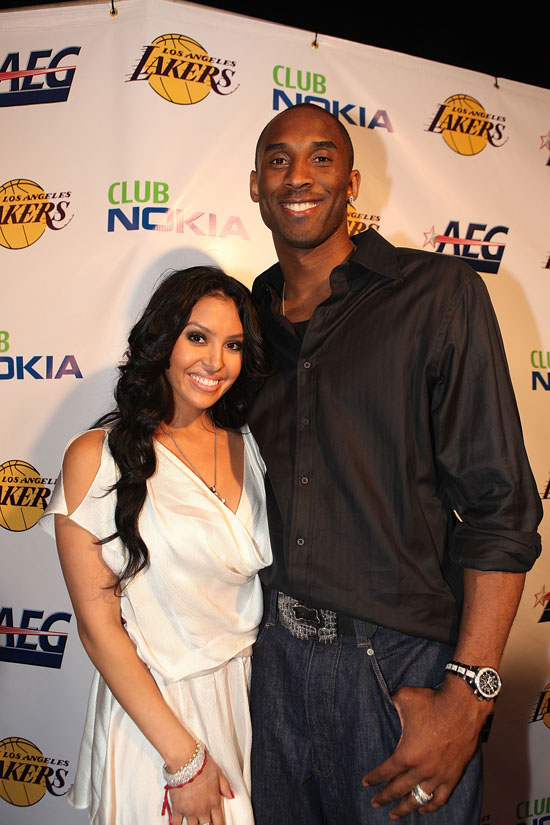 Here Kobe Bryant is seen with his wife Vanessa on the red carpet of the celebration of the Los Angeles Lakers' win over the Orlando Magic in the 2009 NBA Championship. The party was held at Club Nokia Thursday (Jun 18) in LA and celebrities like Garcelle Beauvais, Diddy, Kanye West and more all came through to party and celebrate with the Lakers. Continue reading for more!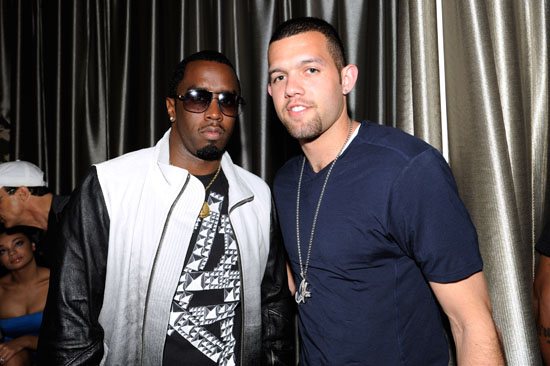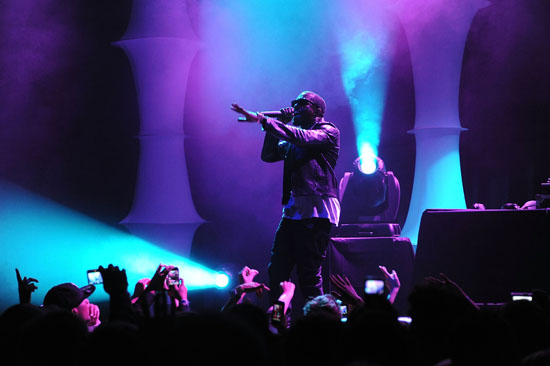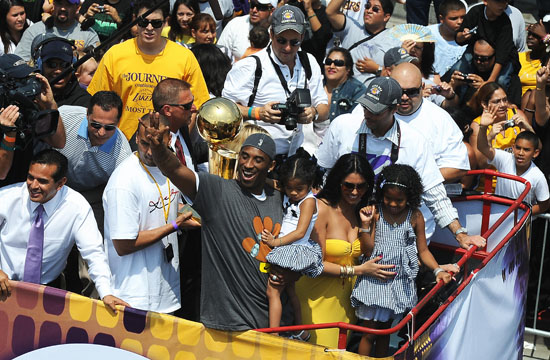 Kobe Bryant, pictured above with his family, waved at fans as the Lakers were honored during a parade in downtown Los Angeles last Wednesday (Jun 17) following the Lakers' victory in the 2009 NBA Championship.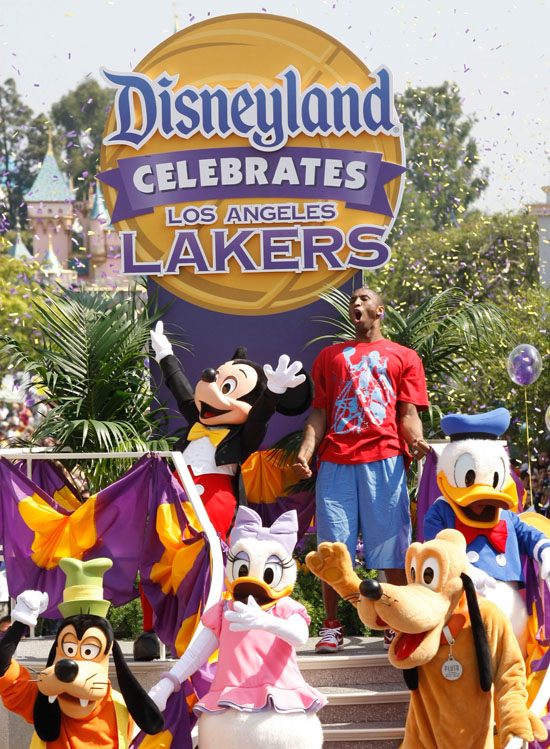 Disney Land also showed their home team some love.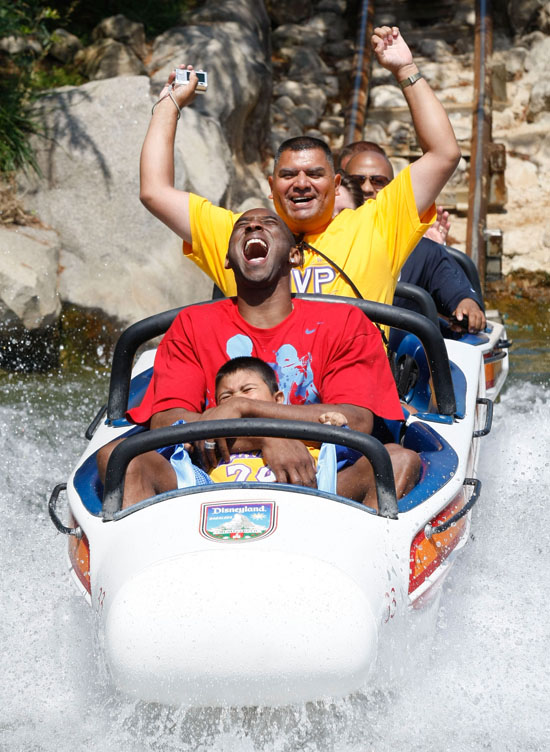 PHOTOS: GETTY IMAGES // NBA // AFP