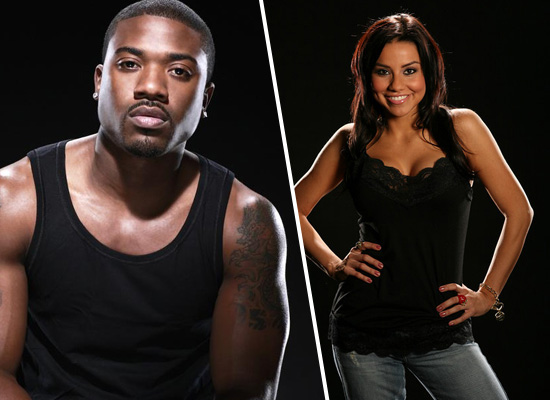 VH1 recently announced that Ray J will be returning to reality television very soon as casting for season 2 of the hit VH1 reality series, "For the Love of Ray J" has commenced! According to the official casting site, VH1 & Ray J are looking for "single, beautiful and dynamic women who think they have what it takes to turn Ray J into a one-woman man."
Season 1's winner Joanna Hernandez aka Cocktail took to her MySpace blog shortly after the announcement saying that although she and Ray have a "cool chemistry" whenever they're together, at the end of the day she "wasn't the right person for Ray." She added that she was happy he was honest about everything before they got too deep.
I am single now
Current mood: bummed
Category: Romance and Relationships
So most of you have seen photos floating around with me and a guy who is obviously not Ray. Some of you have been asking questions about who I am dating, is it Ray? or this person or that person and I want to clear some things up.
When I was on the show, I truly fell for Ray. I invested my time, effort, and emotions into him and wanted things to work. But the reality of reality television is that it doesn't always work. Ray and I are no longer together. We have not been together for awhile now but we have remained friends and when we hang out we have a great time. I miss him very much and respect what decisions he has made. He is a really cool person and someone I feel connected with for sure but aside from that, I can't say.

As for the tour we just did and "acting" like we were together, it comes with the show. What people saw of us on tour was real. When we are together we have a cool chemistry. We have fun and enjoy each others company. But at the end of the day I wasn't the right person for Ray and although it hurt me at least he was honest about the situation before it went any further.

I do want to end this on a positive note, I am happy. I am having fun, living life and doing me. I have a lot of projects coming up and you will see a lot more of me for sure.

Love you guys! xoxo

Joanna Hernandez
aka "Cocktail"

SOURCE
Be the first to receive breaking news alerts and more stories like this by subscribing to our mailing list.