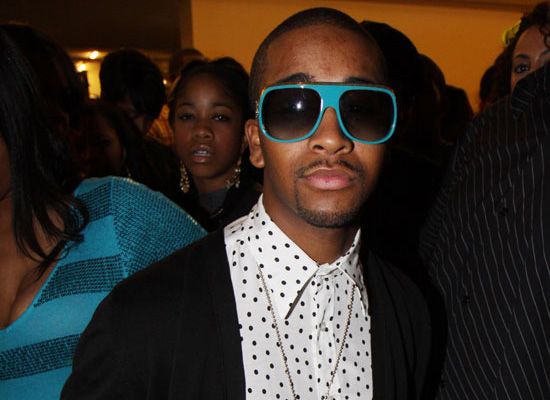 R&B heartthrob and former B2K member Omarion announced that he will be joining Drake, Mack Maine, Tyga, Nicki Minaj and others on Lil' Wayne's "Young Money Entertainment" Universal imprint. He announced the news himself on a radio interview with BBC 1 Xtra's Ace & Vis.
"I was with Sony, but I got released. I asked to be released, and I'm with a new situation. I'm with Young Money/Cash Money. I'm Wayne's artist," he told the radio personalities.
They also talked to Omarion about his management, in which he confirmed that he's still with TUG (Chris Stokes) and when the interview got to his current relationship with his former B2K bandmates, he revealed that a reunion will NEVER happen and that he is NOT cool with them, but he said that the blame shouldn't be put on him:
"It's not my fault. I promise you it's not my fault. The relationship is really what kept us stronger together. It wasn't the business. So now when I think about doing business with them, because it was so personal, our relationships/friendships would really have to be really tight in order for me to feel like I could do a record with them."
He also denied rumors of him marrying a stripper and made it known that he would NOT be responding or participating to that "grind off" thing Spectacular from Pretty Ricky was talking about when he made a fool of himself on YouTube last week.
Be the first to receive breaking news alerts and more stories like this by subscribing to our mailing list.