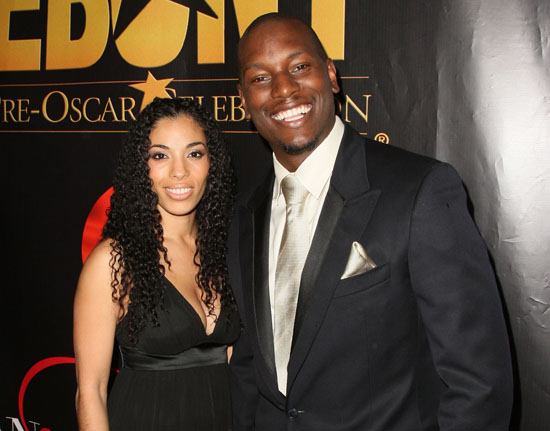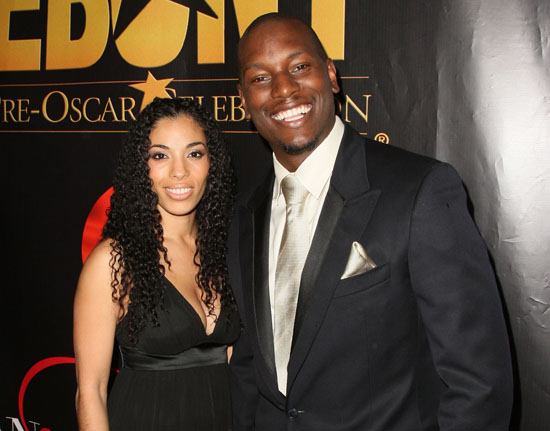 According to divorce documents obtained by TMZ, Tyrese Gibson earned about $77,946 per month in 2008, which equates to about $935,952 for the entire year. His soon-to-be ex-wife Norma Gibson? Nowhere close. Do us a favor and take your hand, put it in the air and connect the tip of your thumb with the tip of your index finger. Yeah, that's what she made in 2008: $0.00. And guess what she made off the divorce settlement? The same … exact … thing.
As a matter of fact, the only possessions of hers that were listed were a couple of paintings and some jewelry. Well that and the $6,230 a month she gets in child support.
The prenumptial agreement, signed by both Tyrese and Norma, states that if the two were to ever divorce, Norma wouldn't get a piece of any Tyrese's possessions, including his production companies, his Bentley, his Land Rover, his house in Temecula, CA, the gallon of milk in the refrigerator … nothing. The only thing she would get is a lump sum of $50,000 for every year they were married, for up to 10 years. But unfortunately for Norma, her marriage to Tyrese only lasted a mere 10 months.
And if that wasn't enough to make someone cry, she is required by law to move out within 60 days. And if she fails to do so, Tyrese can get a court order to force her out.
Damn…
Be the first to receive breaking news alerts and more stories like this by subscribing to our mailing list.