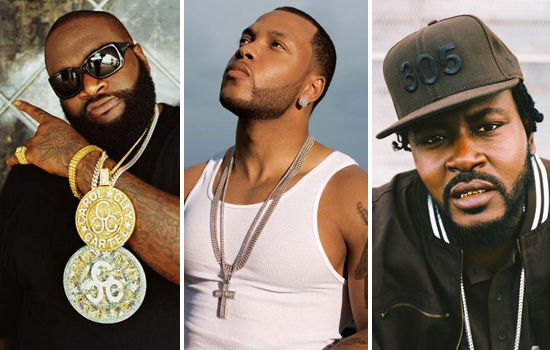 Jasmina Anema's search for a match for a bone marrow transplant has been made a bit easier, thanks to a few Florida-based entertainers and athletes who have united together to help the 6-year-old patient, who has just weeks to live after being diagnosed with a rare form of leukemia.
Florida natives Rick Ross, Trick Daddy, Pitbull and Flo Rida are a part of the group of celebrities providing their support to a special event, scheduled to take place in North Miami, Florida, in honor of Anema.
Organized by original Fat Boys member Prince Markie Dee's Labor of Love Foundation, 103.5 The Beat, the Community Blood Centers of South Florida and AllHipHop.com, the event hopes to draw find those who stand a chance of being a match for Jasmina.

In addition to Ross, Trick Daddy and Flo-Rida, the event will include appearances from R&B/pop crooner Sean Kingston and Uncle Louie, as well as Ricky Williams of the Miami Dolphins and Ricky Davis of the Miami Heat. Fans will be able to donate blood to the Centers at mobile blood banks as well as visit a tent set up at the Mall to see if they are a match for Jasmina.

Those attending the April 26 event will be treated to free drinks, snacks and pizza as well as a goody bag filled with a free T-shirt and free tickets to the Improv Comedy Club.

Autograph signings, celebrity photo sessions and a raffle for two free five-day/four- night Orlando vacations are also slated to take place with more giveaways to be announced in the days leading up to the event.

For more information on the Labor of Love event, visit http://www.OriginalFatBoys.com/laboroflove.

For details on how to help Jasmina, visit http://www.oneforjasmina.com/.

SOURCE
Be the first to receive breaking news alerts and more stories like this by subscribing to our mailing list.