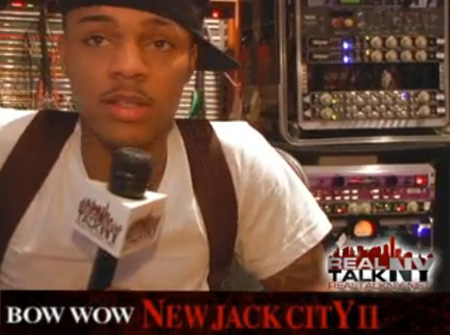 Bow Wow says he's done it all as far as his music career goes, and now he feels like it's time for him to put the mic away and focus on his acting career. We couldn't be more excited!
"This is my last album because for me, there's no more that needs to be done on the music side, I've done everything. The scary thing is I'm 22 years old and I'm young. I'm still a baby, so it's kinda like on the music side, I've been doing it since five. That's 17 years of non-stop music, music, music. There's nothing more to accomplish that I haven't seen yet. I feel like now it's time to endure a new challenge, close the chapter on the Bow Wow legacy. As far as albums, I'm good. Seven albums at 22, that's crazy."
His latest attempt at music, New Jack City II, flopped HARD, selling less than 30,000 copies in its opening week! We're not sure how an act as big as Bow Wow can end an opening week with numbers that low, but we do agree that it's time for him to find something else to occupy his time because music is NOT it. Good luck with your career as an actor little guy … we just hope you lose some of that cockiness you've acquired over the years! Peep his full interview with Real Talk NY after the break.
Be the first to receive breaking news alerts and more stories like this by subscribing to our mailing list.