Eminem landed himself not one, but two, covers for the June 2009 issue of XXL Magazine, set to hit newsstands May 5th. After a three year hiatus from the music industry, the Detroit bred rapper is preparing to release his fifth studio album, Relapse, on May 15th. The cover on the right is a special collector's edition and features Eminem as Marvel Comics' notorious vigilante "The Punisher." Below is a quote pulled from the interview where he talks about how he feels about T.I., Lil Wayne and hip-hop and general, which he felt has gone way downhill. But he said he respects Tip and Weezy's respective flows.
On T.I., Lil Wayne & Hip-Hop:
"I stayed up on the music, and obviously I watch TV and saw what was going on. And without naming any names, it just felt like hip-hop was going downhill. And it seemed like kinda fast. You know, in them three years, it was like everybody just cares about the hook and the beat; nobody really cares about substance. But with this new T.I. album, with this new Lil Wayne album of recent, it seems like things are looking a lot better now. You can appreciate Lil Wayne using different words to rhyme and actually rhyming words that you know. Or T.I., where you hear shit and you're like Whoa, ah, I wish I would have thought of that! You know what I mean? Or you hear all the compound-syllable rhyming and all that. It just seems like now the craft is getting cared about more."
Continue reading to peep a few more excerpts from the interview!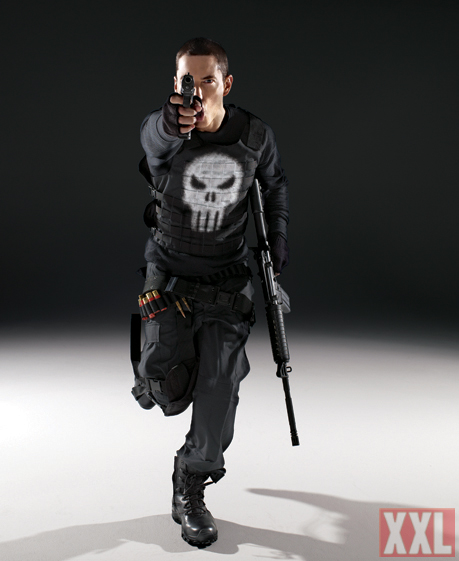 On His Drug Addiction:
"I wasn't ready mentally. I wasn't ready to give up the drugs. I didn't really think I had a problem. Basically, I went in, and I came out. I relapsed, and I spent the next three years struggling with it. Also, at that time, I felt like I wanted to pull back, because my drug problem had got so bad. I felt like, Maybe if I take a break, maybe this will help. I started to get into the producer role more… I can still be out there with my music, like with the Re-Up album, but I don't have to be in the spotlight the whole time."

On Proof's Death:
"Everyone felt his loss, from his kids, to his wife, to everyone. But, for some reason, in hindsight, the way I felt was almost like it happened to just me… Maybe at the time I was a little bit selfish with it. I think it kind of hit me so hard. It just blindsided me. I just went into such a dark place that, with everything, the drugs, my thoughts, everything. And the more drugs I consumed, and it was all depressants I was taking, the more depressed I became, the more self-loathing I became… By the way, I'm just now at the point where I'm better talking about it. It took me so long to get out of that place where I couldn't even speak about it without crying or wanting to cry… Proof was the anchor. He was everything to D12. And not just the group-for me, personally, he was everything."
Be the first to receive breaking news alerts and more stories like this by subscribing to our mailing list.