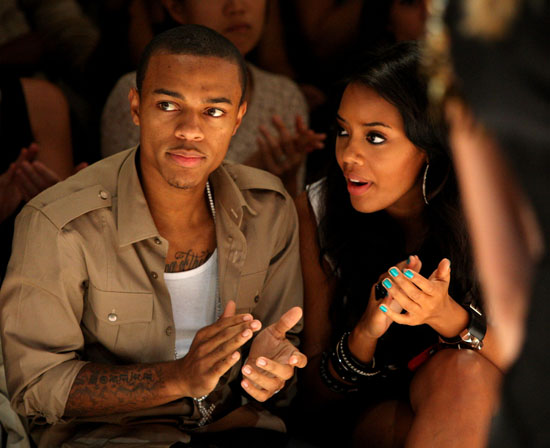 Looks like Bow Wow's love for Angela Simmons is a one way street with a dead end. Bow Wow professed his love for Rev. Run's daughter saying that she was the love of his life in his feature for Giant Magazine. The two had been romantically linked in the past, and for some reason little Shad just can't let go. But Angela wants everyone to know that she has a new boyfriend (from Texas) and is NOT checking for Bow Wow, but she wishes him the best of luck. Peep her post on her Global Grind blog when you continue reading!
Hey global grind fam. 🙂 Just checkin in with ya and keeping you updated with my life. Before i tell you guys about whats going on with me i wanted to address summtin that i've been hearing lately. i jus want to shut down any and all rumors about my relationships because you know how that can get. i am currently in the happiest relationship i have eva been in and MY other half lives in texas. so thats all i will say about that. Any person i have talked to in the past i wish them the best of luck :). So anywayyyyyyyyyyyyy im excited about easter and going home to nyc to see my fam tm . im kinda feeling homesick lol. first time in 2 yrs. its finally really cacthing up to me man. i travel so much that i dont realize how long im away from home shesssssh.:) well g2g go get the hair done and have movie night with my sis and cuzzin. 🙂

so ill ttyl guys

well thanks for the love 🙂

love

angela
Be the first to receive breaking news alerts and more stories like this by subscribing to our mailing list.