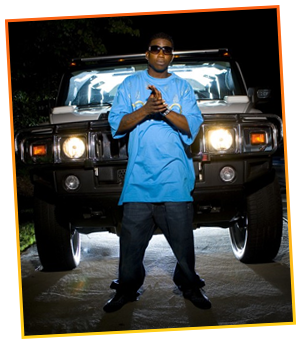 We just caught word that Gucci Mane will not be performing in Greenville, SC at the Civic Center Friday night as previously scheduled. According to our boy illseed over at All Hip Hop, the Atlanta rapper has landed himself back behind in jail. This time, for domestic violence. He was rumored to be arrested this morning.
Gucci Mane is back in jail already? I don't know, but I am getting word that Gucci Mane might already be in jail. Apparently he was supposed to be performing in Greenville, SC. Then everything got all messed up. I am hearing that last night there were text messages being forwarded around saying he got locked up this morning for domestic violence. Now, I don't know what he did, but I hope that a certain video didn't come back to haunt Gucci.
And we were about THIS close to snagging an interview with him tonight! Oh well…
UPDATE: Gucci Mane did an interview with Greenville radio station Hot 98.1 earlier today and is NOT in jail. The show will go on as planned.
Be the first to receive breaking news alerts and more stories like this by subscribing to our mailing list.