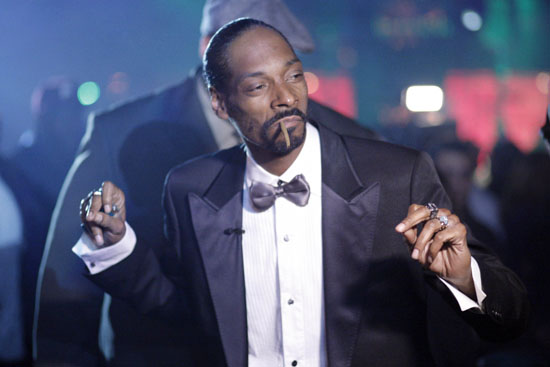 Rapper Snoop Dogg surprised the world by announcing to the BBC Sunday that he was a member of the Nation of Islam. The "Doggfather" made the announcement at the annual Saviours' Day event in Chicago after listening to a message from Louis Farakkhan, leader of the Nation of Islam. Snoop told reporters that in becoming a Muslim, he feels as if  he was "doing what's right and representing what's right."
"I'm an advocate for peace, I've been in the peace movement ever since I've been making music. My whole thing is not about really trying to push my thing on you. It's just about the way I live, and I live how I'm supposed to live as far as doing what's right and representing what's right – that's why I was here today."
Other celebrities who are members of the Nation of Islam include rapper/actor Ice Cube and boxing legend Muhammad Ali. We're all for people finding "spiritual enlightenment" or whatever, but you have to admit … hearing about Snoop Dogg becoming a Muslism is completely RANDOM!
Catch Snoop on his new MTV series, Dogg After Dark, Tuesday nights at 9 PM Eastern.
Be the first to receive breaking news alerts and more stories like this by subscribing to our mailing list.