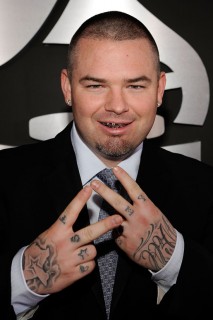 Everybody seems to have something to say about the situation going on between Chris Brown and Rihanna. If they're not talking about the situation, they're talking about the photo; if they're not talking abou the photo, they're talking about the situation. Our good friends over at Rap-Up chopped it up with Paul Wall recently, and this is what the Houston native had to say about the infamous Rihanna photo.
"I saw the picture and read all the blog comments. I'm like, 'Damn, that's just bad.' I hope she's alright," the "Grillz" rapper tells Rap-Up.com. "I hate to get into other people's business; whatever happened between them, that's between them, but I just hope they both can come to a positive conclusion and that something positive can come out of it."

The married father of one expressed his concern for the "Disturbia" singer and couples who struggle with domestic violence. "It's just sad to see any kind of violence in a relationship. Being such young superstars, they have the world ahead of them both. I just hope that she's alright. I didn't see no marks on [Chris], so I'm pretty sure he's alright."

Paul Wall will release his third studio album, Fast Life, on May 12. He will shoot a video for the first single, "Bizzy Body," on Wednesday in Houston, Texas.
Be the first to receive breaking news alerts and more stories like this by subscribing to our mailing list.