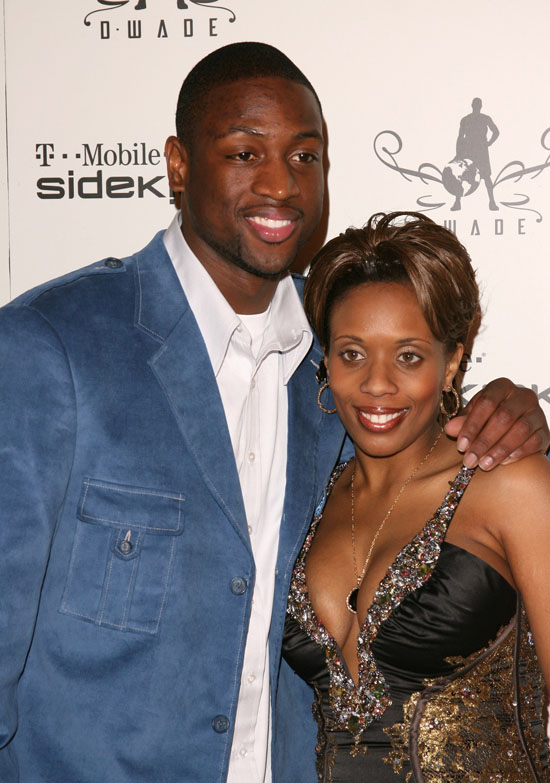 How about Dwyane Wade's wife Siohvaughn dropped those nasty STD claims she made against him in their divorce settlement in court last week.
Miami Heat star Dwyane Wade is jumping – for joy. In a Chicago divorce court Thursday, Wade's estranged wife, Siohvaughn, dropped her accusation that he gave her a sexually transmitted disease.
Her lawyer, Dorene Marcus, wouldn't comment on whether Siohvaughn had been misdiagnosed in 2007 when she first made her claim or on whether it was true that she smashed his trophies and other treasures when she found out, as a source tells us.

Wade's lawyer, James Pritikin, said: "We are pleased that these false claims have been dropped. In the interest of Mr. Wade's children, we hope these matters can be resolved in a timely matter."
Siohvaughn wants her share of the 27-year-old's $14 million salary and his multimillion-dollar endorsement deals with Gatorade, Converse and T-Mobile. She says Wade, who's bought houses for folks in New Orleans and Florida, "dissipated substantial sums of marital property [including] buying his mother a $2 million church."

SOURCE
Damn! She said the man gave her an STD when he didn't and she still wants all that cash? These hand me down hoes have no shame…
Be the first to receive breaking news alerts and more stories like this by subscribing to our mailing list.