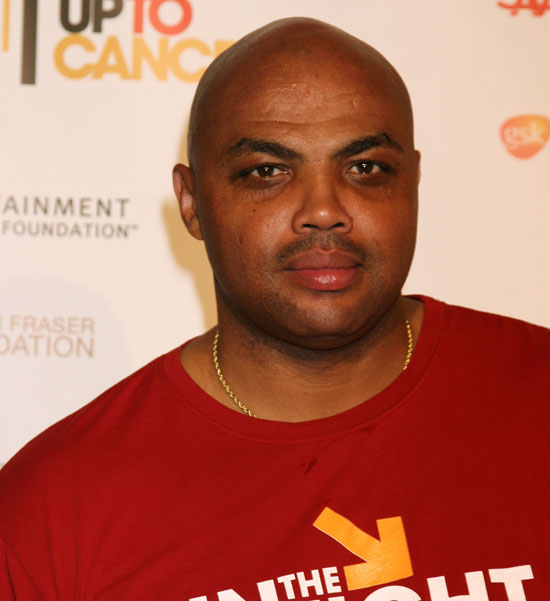 CHARLES BARKLEY ARRESTED FOR SUSPICION OF DUI » Your boy Charles Barkley was busted by the cops because they suspected he was driving under the influence of alcohol a couple of weeks ago in Phoenix, Arizona. An officer spotted Sir Charles as he ran a stop sign at about 1:30 a.m. on Wednesday, December 23, 2008 in Scottsdale's Old Town area, a reportedly trendy spot in the Phoenix area. But anyway, when the news hit the web, the former NBA star immediately released a statement to the press:
"I am disappointed that I put myself in that situation," Barkley said in a statement to The Associated Press. "The Scottsdale police were fantastic. Now it is a legal matter and I will not comment any further as it is a legal matter."
According to reports, 45-year-old Barkley failed field sobriety tests after the officer who pulled him over smelled alcohol on his breath. He was subsequently arrested, but refused to submit to a breath test. He was instead given a blood test, of which the results aren't available yet. After a short time in jail, Barkley was cited and released. Police described Barkley as cooperative, and to make sure people didn't give them the "side-eye," they mentioned that it was customary to release people after a DUI arrest.
And what about Barkley's reason for being in the area? You know that whole, "You have the right to remain silent" mumbo jumbo? Charles apprently didn't give a f**k because he told police he was on the way to receive a favor from a friend of his, or as he so eloquently put it, to go "get a bl** job." He said he had been there a week before, but she gave him "the beset one he ever had in his life," and he was looking to for a second round that night.
No word on if the police actually asked Barkley where he was going or if Barkley just decided he wanted to tell the po-po of his whereabouts. We'll let you know as soon as we do!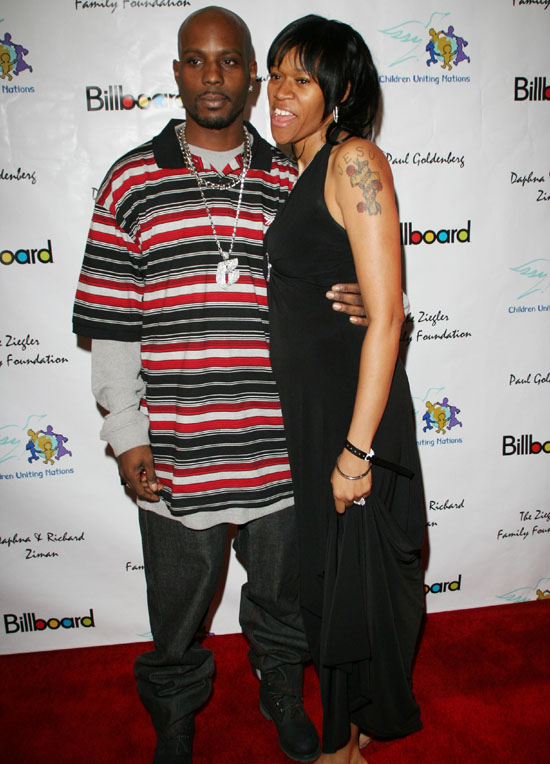 DMX HOME ROBBED AND GOING INTO FORECLOSURE » Your other boy, DMX, has fallen on rough times too! No surprise there, right? The rapper's big mansion in Arizona is now facing foreclosure sitting on the market for $429,000. The current price tag is nearly $200,000 less than he paid for it when he bought it in 2003. But you know he had that whole legal ordeal with the dogs, and his infamous drug addiction and with him being away for it for so long, it's in shambles. But had he kept in proper condition, it would be worth nearly $650,000, even in this economy, according to the home's real estate agent.
According to Earle (DMX's government name) and his wife, Tashera, after they separated, no one took care of the home, which explains its notably poor condition. They also stopped paying the cleaning service that would go in and tidy up every now and then when the Simmons' were away. All of this, in addition to a SWAT team busting down the doors and busting through windows in May 2008, exposed the Simmons' home to burglars, who have removed nearly all valuables in the house, including a few ATVs.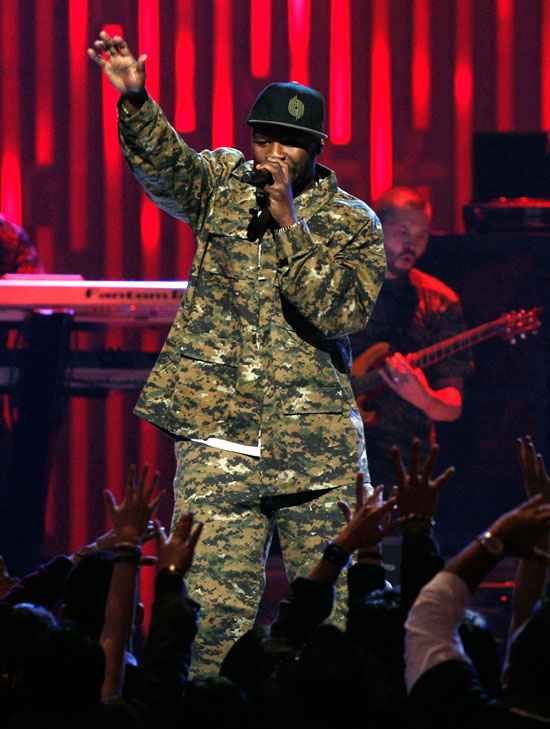 GENERAL MOTORS CANCELS 50 CENT-SPONSORED TRUCK » General Motors is "broke," so in an attempt to cut costs, since they know they're not getting of our money in the form of a "government bailout," they've decided to not go on with their idea of a 50 Cent-sponsored vehicle. The proposed Pontiac G8, a two-door, six-foot bed truck-like vehicle was scheduled to debut in North America in 2010. The vehicle was first introduced as "The G8 Sport Truck" last March at the New York International Auto Show.
In a statement to the Associated Press, Pontiac spokesman Jim Hopson stated the cancellation is part of a restructuring plan within GM due to the recession and the company's long-term "vision for Pontiac." Pontiac spokesman Jim Hopson issued a statement to the Associated Press, saying that the cancellation is part of a GM restructuring plan due to the recession and the company's long-term "vision for Pontiac." Hopson made sure to mention that the truck's cancellation doesn't, however, change production plans for any other Pontiac G8 vehicles.
Be the first to receive breaking news alerts and more stories like this by subscribing to our mailing list.