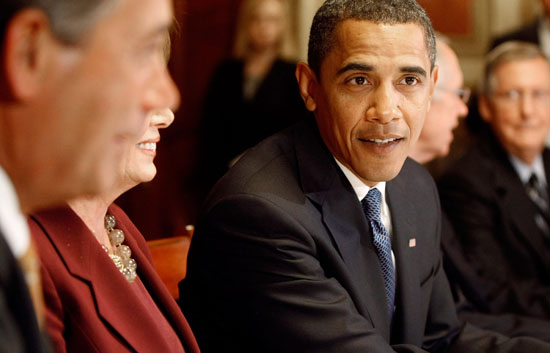 PRESIDENT-ELECT OBAMA REVEALS ECONOMIC RECOVER PLAN IN D.C. » There's no doubt that President-Elect Barack Obama has a lot on his agenda when he officially enters the office on Jan. 20th, but for now he is working hard with his administration on creating a plan to help bring America's economy back on its feet. He began his campaign on Monday for a tremendous package of tax cuts and spending proposals to boost an economy that was officially confirmed as being in a recession last year.  A tax cut in the amount of  $300 billion dollars will be proposed for individuals and businesses. The President-elect has not put a price tag on the overall amount for his stimulus plan, however his advisers expect the amount to fall between $675 billon and $775 billion.  It is also known that 40%  of the amount would be in tax cuts. Several tax breaks are also being considered.
According to Barack Obama's plan, he would offer a tax cut equal to $500 a year for individuals and $1,000 for couples.  The credit given would work as a payroll tax credit,  in other words the money would be distributed quickly because companies could reduce the tax withheld from employees' paychecks.

During Obama's presidential campaign last year,  he made it clear that he would create tax cuts for the middle class family.  He stated that if an individual or couple makes less than $250,000 a year, they would fall under the category for tax cuts. As we fast forward to 2009, Obama's administration has not specified where the cut off point would be. It has also been mentioned that tax filers without any tax liability would receive refundable credit, this typically refers to the very low income workers.
A tax break is also considered for businesses that book  losses in 2008 and 2009. The stimulus plan could extend the "net-operating loss carryback"  from two years to five years. The carryback will let the companies apply their losses to past and future tax bills so that they can receive money back on taxes that they have already paid or would have to pay.
Obama also wants to create a new credit for businesses that create jobs in America or put a halt to layoffs.
The rest of the the plan will include:
double renewable energy production and make public buildings more energy efficient;
rebuild crumbling roads, bridges and schools;
computerize the health care system;
and modernize classrooms, labs and libraries.
Obama will deliver a speech on the economy on Thursday.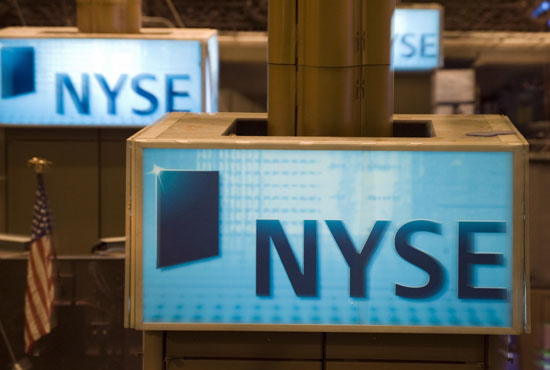 DOW ENDS BELOW 9,000 » It may be a new year but the stocks continue to drop as we are reminded that America's economy is still in bad shape. Stocks fell Monday after last week's big rally over President-elect Barack Obama's stimulus plan, monthly auto sales, and growing oil prices.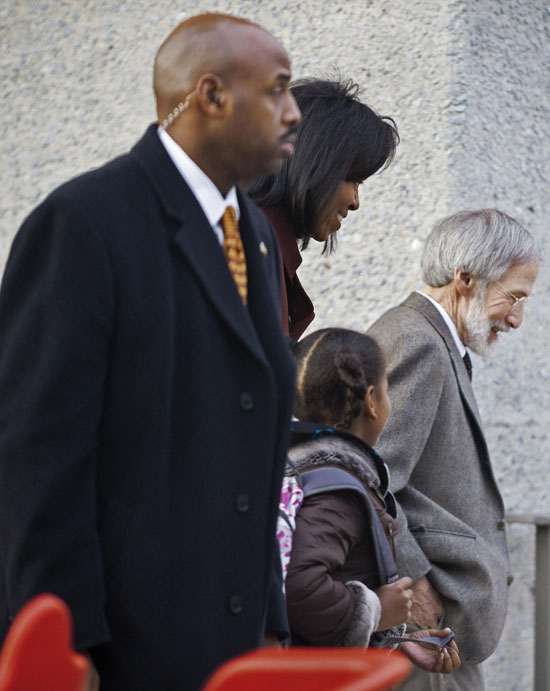 FIRST DAY OF SCHOOL FOR MALIA & SASHA OBAMA » President-Elect Barack Obama may not have been able to see his daughters off for their first day at their new schools in Washington, but Malia (10)  & Sasha (7)  still felt a sense of security as their mother Michelle Obama and the Secret Service accompanied the girls to school. After moving from Chicago, IL to Washington, D.C. the family has had to adapt to not only a new area but also to calling a hotel their new home. Their temporary home, of course. The family will have to adjust until Jan. 20th when Barack Obama is sworn into office and the family gets to settle into the beautifully furnished home Americans all know as the White House. Malia & Sasha are attending Sidwell Friends which is a private school.
PHOTOS: GETTY IMAGES / AFP
Be the first to receive breaking news alerts and more stories like this by subscribing to our mailing list.