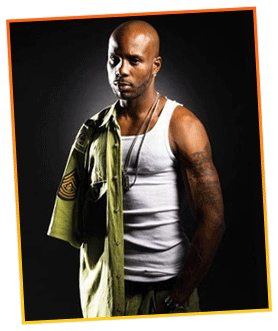 Your boy DMX didn't really have a good 2008. On December 30th 2008, in a Maricopa, Arizona courthouse, he plead guilty, guilty, guilty and guilty! And no, that is NOT a typo. He really did have a court hearing for four different charges in one day, and plead guilty to all of them, in true DMX fashion. According to Associated Press, the rapper reached a plea deal agreement that will allow him to accept a guilty plea on one count of animal cruelty, one count of theft and one count of felony possession of marijuana and a narcotic drug.
He isn't due for sentencing until January 30th 2009, but the Maricopa County Attorney's Office says X is expected to receive a minimum 90 days in jail and will receive no credit for time served. Once he gets out, he will be on probation, and if he violates his probation, he could get more than 10 years behind bars. In addition to staying off of drugs while on probation, he's not allowed to own pets or firearms. The pets and firearms thing sounds pretty plausible, but staying clean? Unless he gets some serious help, home boy just might be serving that 10-year sentence VERY soon.
Be the first to receive breaking news alerts and more stories like this by subscribing to our mailing list.