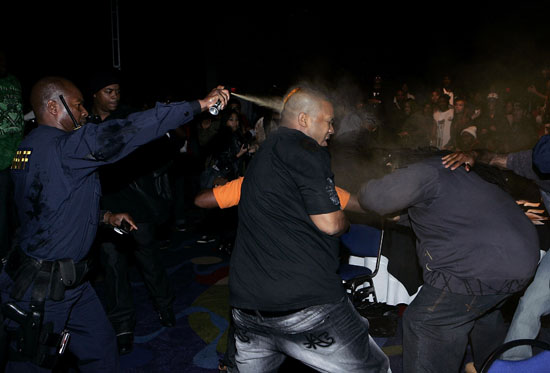 No, that's not a typo … we really mean FIGHTS! With an "s." If you didn't know what the "Dirty Awards" were before today, then you damn sure know what they are now! The 2008 Dirty Awards, hosted by Radio One, went down last night in Atlanta at the Georgia International Congress Center. The show, hosted by rapper David Banner, went on without a hitch … that is, until Atlanta rapper Shawty Lo hit the stage. After Shawty Lo performed "Dey Know," the one song everybody knows him for, he proceeded to poke fun of T.I.'s Grand Hustle crew with his own version of "Ain't I," a song by Grand Hustle artist Yung LA. Shawty Lo called his version "Don't I." While we don't know the specifics of all of the details, we do know someone from Grand Hustle (eyewitnesses say it was Alfamega) got heated and threw a chair on the stage, and it all went downhill from there. Authorities broke up the fight, and the show continued.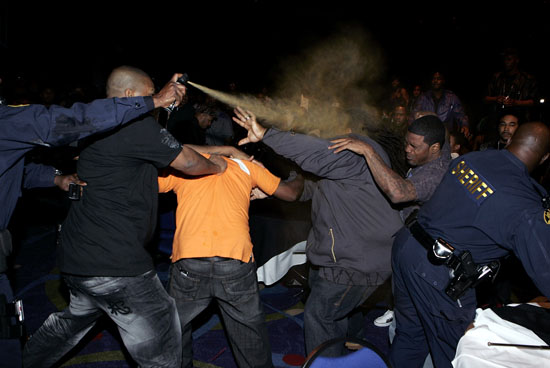 Shortly after the on-stage brawl, we hear T.I. and Shawty Lo talked privately with each other backstage, with T.I. insisting that the two end their childish, pointless, and long-running beef. Later in the show, T.I. accepted an award, and the Grand Hustle crew got up on stage to perform the REAL version of "Ain't I." When T.I. got to his verse, he changed up a few of the works, making verbal jabs at Shawty Lo. And near the end of the performance, a member of Grand Hustle hopped off the stage and stole on someone who witnesses say was allegedly Shawty Lo's brother.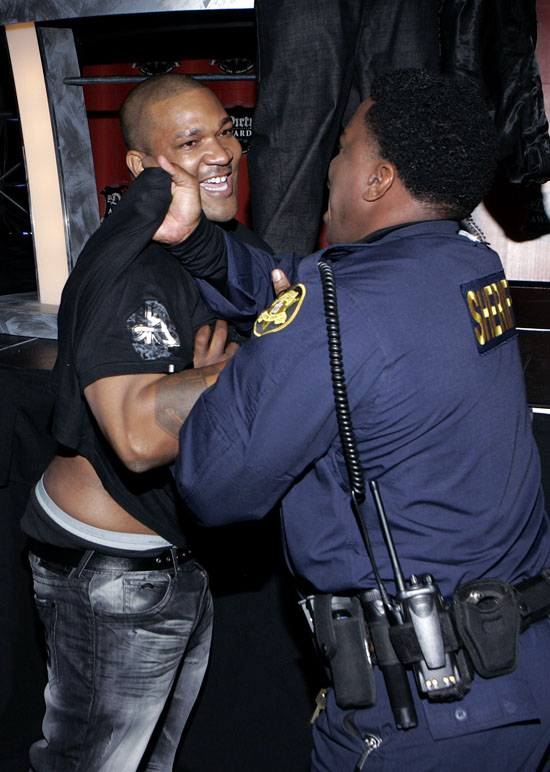 Authorities, once again, broke up the fight. But this time, pepper spray was involved and the show was immediately shut down prematurely. Sources say the confrontation didn't end there as the two sides continued to fight outside of the show.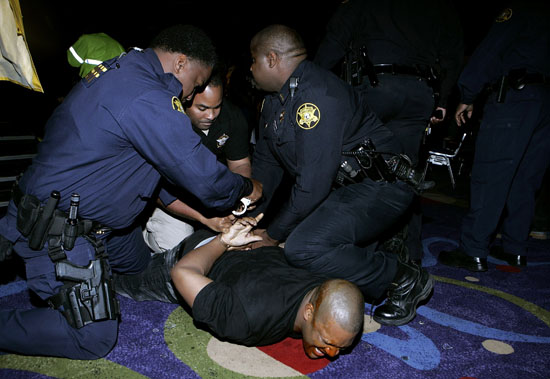 Why can't black people come together in peace?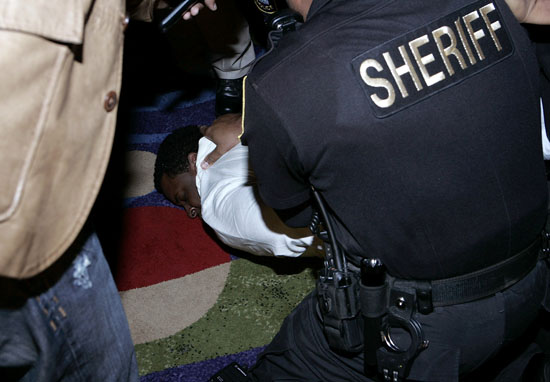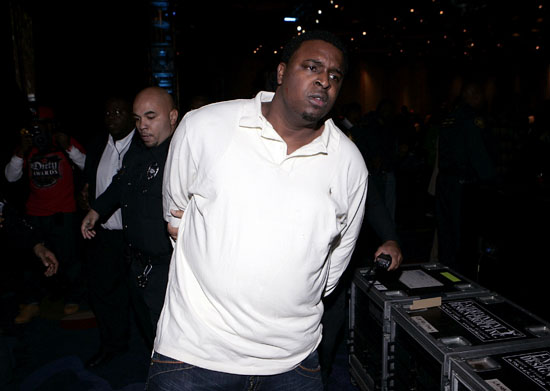 PHOTOS: GETTY / WIRE
Be the first to receive breaking news alerts and more stories like this by subscribing to our mailing list.