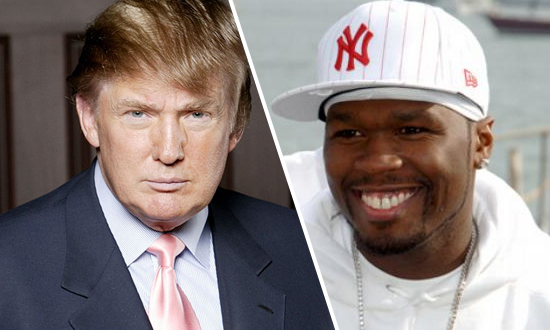 Okay, see this is why we don't like Sh*tty Cent. In response to Donald Trump calling his new show on MTV, The Money and The Power, a rip-off of The Apprentice, he had this to say:
"Donald Trump talking about my show and how it's a knockoff of The Apprentice? He's crazy! That's what happens when you get older – you start to view things differently. First, let me point out (my show) got the highest ratings. I said, 'What's the matter with Donald?' He's got a little age on him. He must be getting senile."

[ SOURCE ]
This dude must have diarrhea of the mouth because everytime he talks nothing but sh*t comes out.
Be the first to receive breaking news alerts and more stories like this by subscribing to our mailing list.