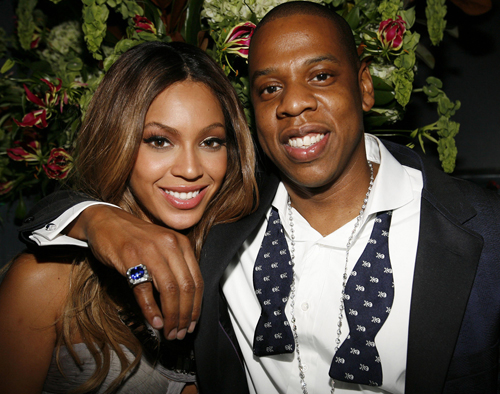 BEYONCE AMAZED AT OFFERS FOR WEDDING PICTURES » R&B singer Beyonce says that she was offered a ton of money from several popular magazine publications in exchange for the exclusive rights to her and husband Jay-Z's pictures from their April 2008 wedding in New York City.
"Now, they offer crazy money that's just ridiculous," she said in an interview with the Associated Press. "But in the end…it's so not worth it. If anything, if you wanna put something out, then put it out, not for (money)."

ON KEEPING THE WEDDING PRIVATE: "We worked really hard at keeping it private," she said. "I've always been this way, and he's always been this way, so that's why we complement each other. We always knew that it would be private and quiet, for all the right reasons."

[ SOURCE ]
JADEN SMITH IS OFFICIALLY THE NEW "KARATE KID" » Will Smith's son, Jaden Smith, has been signed on by Columbia Pictures to play the new "Karate Kid," based on the 1984 hit film led by Ralph Macchio.
The movie will be produced by Jerry Weintraub (who launched the original franchise) and Will Smith's Overbrook Entertainment, along with his partners James Lassiter and Ken Stovitz, reports Variety. The project, written by Chris Murphy, will begin shooting next year in Beijing and other cities. While the new film will be set in that exotic locale, it will borrow elements of the original plot, wherein a bullied youth learns to stand up for himself with the help of an eccentric mentor. Jaden Smith, who next stars in "The Day the Earth Stood Still," practices martial arts as a hobby.

[ SOURCE ]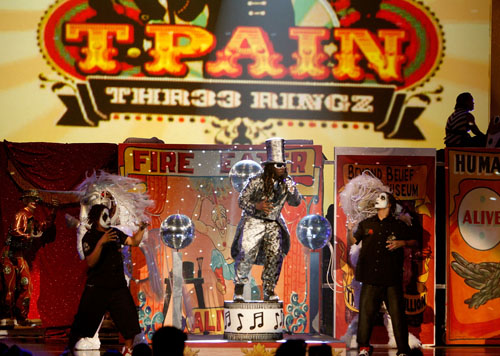 T-PAIN TO AUCTION OFF HIS HAT COLLECTION » After making all of that ruckus with his circus-themed album release, Thr33 Ringz, T-Pain has plans to auction off nearly 300 custom made hats on eBay, in which the proceeds will go to a charity of his choice at a later date.
The self-proclaimed ringleader of the urban music industry has announced that he will be auctioning off his massive collection of top hats. The collection of nearly 300 custom made hats, including a red and black zippered one created to match T-Pain's "Beat It" inspired jacket, will be numbered and autographed and made available to the public via an eBay auction.

[ SOURCE ]
We call dibs on this one!
Be the first to receive breaking news alerts and more stories like this by subscribing to our mailing list.