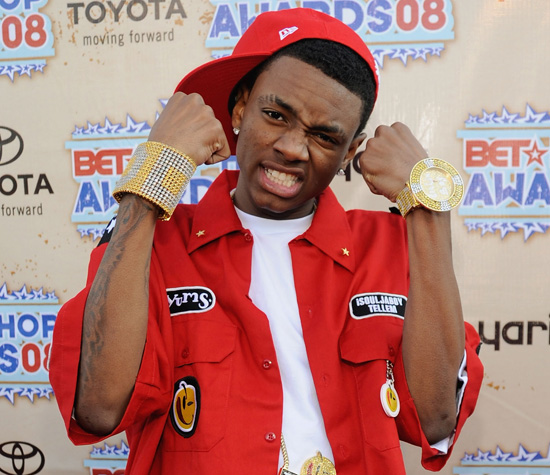 PHOTO: GETTY / WIRE
Soulja Clown thought it'd be a good idea to give a shout-out to slave masters, thanking them for taking black people out of Africa. Here's what the fool said to BET's Toure at last month's Hip-Hop Awards in Atlanta.
I asked [Soulja Boy], "What historical figure do you most hate?" He was stumped. I said, "Others have said Hitler, bin Laden, the slave masters…" He said, "Oh wait! Hold up! Shout out to the slave masters! Without them we'd still be in Africa." My jaw, at this point, was on the ground."We wouldn't be here," he continued, having no idea how far in it he'd stepped, "to get this ice and tattoos."
And he was serious…
Be the first to receive breaking news alerts and more stories like this by subscribing to our mailing list.